At a populous commuter school like Hunter College, it is hard for students to find a sense of community. Written in a recent Athenian article by Tamara Bailey, Lumen Learning states that having friends in college helps to develop better study habits and social skills as well as reducing stress. 
There are over 100 clubs offered at Hunter but many students do not know that Greek letter sororities and fraternities have their place on campus as well. 
Greek life at Hunter is something that dates back to over a century ago. Phi Sigma Sigma was established in 1913 at Hunter College by 10 progressive women who shared a passion for wanting to create friendship, sisterhood and achieve academic success. Over 100 years later, Phi Sigma Sigma has over 100 chapters in colleges and universities across the country and internationally.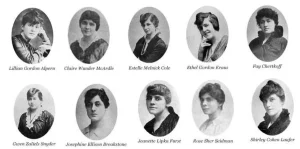 Although Phi Sigma Sigma is not currently active at Hunter College, there are five sororities and one fraternity on campus today. 
Kappa Sigma is the only fraternity on campus and was established in 2012 at Hunter College. Prior to 2019, three other fraternities existed on campus yet over a decade later, Kappa Sigma is the only one to remain. "They all failed to recruit new members and died out. You can say that we killed the competition," said Alp Ulker, President of Kappa Sigma. 
Kappa Sigma values fellowship, leadership, scholarship, and service as their pillars with their goal being to create a positive and supportive community at Hunter.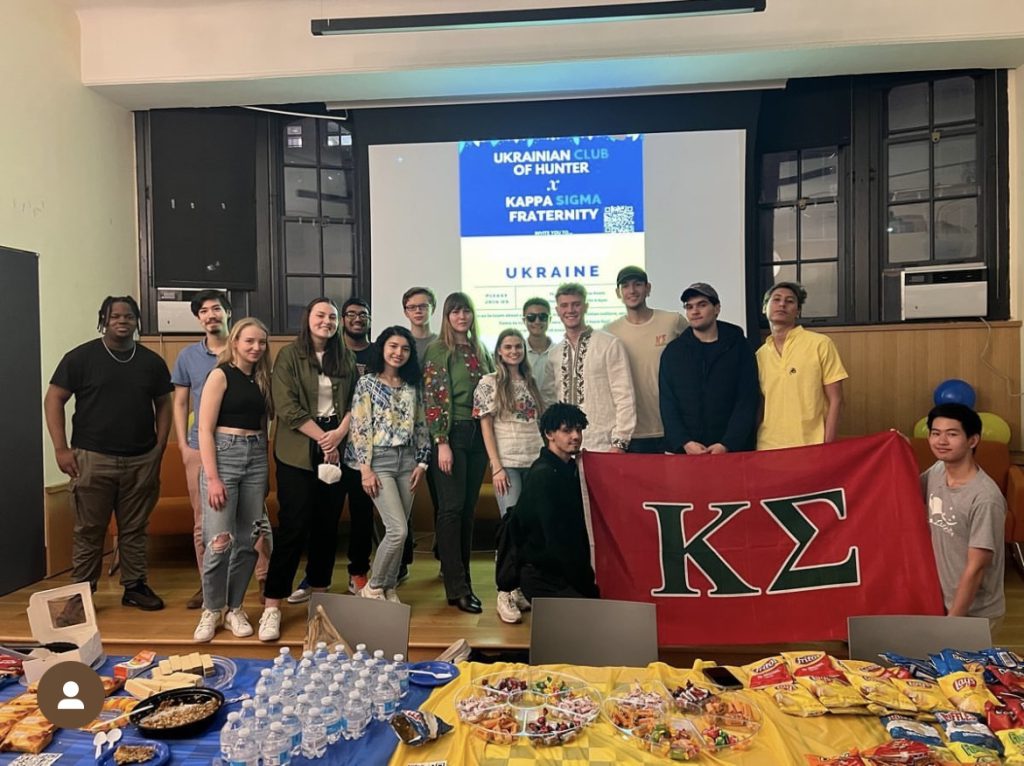 Kappa Sigma has over 300 chapters in North America. Eight of these chapters are in New York City and are CUNY-affiliated schools like Baruch, Queens College, Brooklyn College, City College and the College of Staten Island.
Ulker, a junior at Hunter majoring in Media Studies, joined Kappa Sigma the spring semester of his freshman year. "I actually didn't even know what a frat was when I went to the first info meeting," he said. "My entire freshman year was online because of Covid-19. I had no friends at Hunter back then. Online classes made it even more difficult to connect with my peers and socialize." 
He saw a poster for a zoom-information session for Kappa Sigma on the Undergraduate Student Government's Instagram story and thought that it would not hurt to join the meeting and check it out. "The rest is history," he said. 
Ulker wants students to know that the negative stereotypes and misconceptions about fraternities should not be associated with the members of Kappa Sigma. "It has been a challenge for us when recruiting new members during rush season. Some of the stereotypes I would like to break down are "Fraternities are only for partying". While social events are a part of Greek life, we have a strong emphasis on philanthropy, leadership, and academic success," he said. 
Kappa Sigma also actively promotes values such as respect, integrity, and community service and has many active members who identify with being LGBTQ+, coming from all walks of life and backgrounds, culturally and financially. 
Rho Psi Eta is the only pre-health academic sorority on campus. Established in the spring of 2021, Rho Psi Eta values sisterhood and academic success by establishing networks for women who are on pre-health tracks interested in becoming doctors, dentists, optometrists, veterinarians, etc. 
"We have created our own little network that gives us access to open positions in research labs, doctor's offices, or pre-health programs," said Kristen Edwards, Rho Psi Eta President. "Many of us have benefited from the fact that students graduate and leave a lab, and since there is a position to fill, another member of the sorority typically gets it."
Every year the girls of Rho Psi Eta participate in several community service events across New York City. Some community partners include the Ronald McDonald House, UNICEF, New York Cares and more.
The other sororities on campus include Epsilon Sigma Phi, Theta Phi Gamma and Zeta Phi Alpha. These sororities focus on community, establishing a network among sisters, fostering friendships and attending events with organizations to maintain philanthropy. 
"I would say one of the great things about our sorority is that we don't haze like a lot of other sororities do," said Dylan Garnier, Zeta Phi Alpha Treasurer. "We are also very welcoming and we love to have new members join. We do our best to make everyone feel like they have a home with us."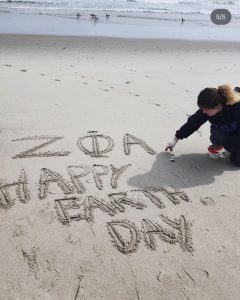 These sororities have planned many fun and exciting rush events that are interactive and helpful in getting to know each other. Past rush events included bowling, Stranger Things themed events, meets ups with boba tea and more. All sisters in each sorority also get their own "sister name" assigned to each girl. 
Greek life at Hunter College offers students endless opportunities to build connections, push academic success and give back. Despite what people may think, students at commuter schools still have a chance of having fun and fostering lifelong friendships. 
Keep an eye out for information about fall rush in August if you are interested in joining!