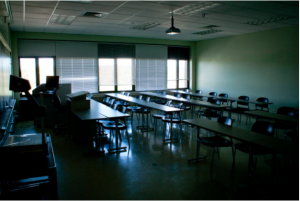 The beginning of a new semester for professors at Hunter usually means welcoming new faces and dropping knowledge on moldable minds. But this fall, they're scrambling to learn new technologies and struggling to make lasting connections.
David Alm, a media studies professor, says that although he and his students are used to conducting class discussions via Zoom he worries that remote learning will hinder students' social development.
"Each [past] semester started with some students showing a little diffidence or even low enthusiasm in the course," says Alm. "By the end of the semester, we've established a really strong rapport. I worry that with online teaching we won't see that transformation." Alm has been an adjunct professor for the department for nearly 15 years.
In August, before the start of the fall semester, President Raab announced that 90% of classes will be offered online to reduce the spread of COVID-19. Music media professor James Wagstaff was eager about the decision because it gave him more time to plan for the semester.
"I was happy CUNY made the decision to go full remote sooner rather than later. It allowed me to plan ahead my game plan," said Wagstaff, "The last month of last semester was just all of a sudden and not very well organized, though no one's fault."
Professors were given the option to have classes either asynchronously, meaning lectures and coursework are done at the student's own pace, or synchronously, meaning video call lectures are held at the designated time stated on CUNYFirst.
Alm courses use synchronous learning for his 70 students which poses challenges  since his classes are writing-intensive and since CUNY increased its enrollment, allowing for the maximum number of students allowed in classes to jump 56%.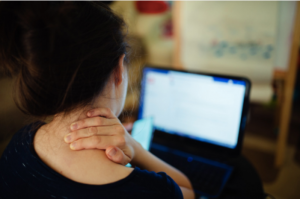 Wagstaff opted for asynchronous learning for his 66 students despite his class being heavily reliant on an in-person discussion. To keep the dialogue going, the media professor takes one-on-one calls from each student every other week which helps increase student engagement.
Along with limited communication with students, Wagstaff also struggles with providing accessible film content for his students.
"The videos and documentaries we occasionally screen in class have been a huge issue. I am not able to show the films I usually show and am still scrambling to find things everyone can access. Kanopy is better than nothing but very limited," he says, referring to the free digital streaming service that partners with libraries and universities to offer ad-free movies and documentaries.
The switch to remote learning has been a major learning curve for former in-person professors, like Wagstaff, who's taught himself video editing to record his lectures.
Most Hunter professors are in situations similar to Wagstaff: learning new technologies for teaching their formally in-person class. However, some professors are old hat at teaching online.
Dr. Heaner, an adjunct professor at Hunter College, empathizes with former in-person professors saying that learning how to work Blackboard alone can be challenging.
"Just on Blackboard, every single thing that you create—every item for a student to read or do entails multiple settings behind the scenes, says Dr. Heaner, these affect the student experience and there are so many settings it can be hard to remember all of them each time."
Along with the many settings to plug into Blackboard, Dr. Heaner says that the emails from students increase depending on how many are enrolled in the course.
"A class of 50 or 100 students can mean you are getting 50 emails a week or more, and this can add up to hours more work—time that is not compensated for. Most often, students ask questions that are already answered somewhere on Blackboard," said Dr. Heaner, whose nutrition class has been asynchronous since 2017.
Longtime online professor, Roberta Kilkenny, felt extremely prepared to meet the challenges of remote learning when the college went online. She says that despite the many professional development trainings given throughout the summer her peers are uncertain about how the fall semester will play out.
"Going forward, my peers seem anxious for additional professional development opportunities but are still critical of being expected to put in untold hours of unpaid labor to meet a dictate (i.e. to teach online) from the administration," said Kilkenny.