Before she started her freshman year in August, Francesca Jereis wondered how she would make friends during a time of social distancing and remote learning.
That's when she began using the Navigate Student phone app. Through its "Study Buddy" feature, she received an email from someone in her chemistry class, and the two developed a relationship. Now, she has a friend and an academic colleague.
"I realized he was in every single one of my classes and now we talk all the time," the 17-year-old said. "It's kind of like I made a friend and a study buddy."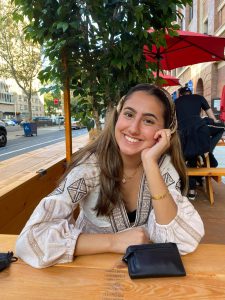 Navigate is a digital tool created by EAB, a company that uses research and technology to improve the educational systems across the country. EAB wanted to support students by creating an app that allows students to access advisers, faculty and other college resources. Like Jereis, thousands of other Hunter students are using the campus-specific version of the program for making friends, academic advising and more.
One reason CUNY officials implemented Navigate was to streamline the advising process for students at their senior colleges, according to Bob de Luna, Hunter College's assistant vice president of communications. He called the previous system for scheduling advising appointments "cumbersome."
In the fall of 2019, CUNY started a phased-roll out process to implement Navigate at its 12 senior colleges. Hunter Navigate went live this past spring semester and students can access the web version here. As of October 21, over 9,100 students and about 300 staff and faculty have signed up for Hunter's version of Navigate, according to de Luna.
"The app is very straightforward," said Mohammad Hasin about setting up advising appointments. Before using the app, which is available on the App Store and Google Play, he says it would take time to search for the correct person to contact and then write out an email.
"I think that is kind of time-consuming so the app is easier," he said.
Aside from advising appointments and study buddies, students can also view their class schedule, explore academic majors, create a to-do list, and search the resource directory for things they need. Navigate also has a version for faculty and staff that allows them to work on behalf of student success. It serves over 4 million students, according to the EAB's website.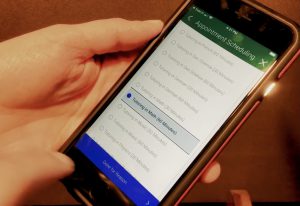 While there are benefits to Navigate, students say they have faced challenges with it, too. Hunter freshman Alice Ivashina says it would be convenient if Hunter consolidated everything into one system.
"There are so many different platforms for different things," said freshman Alice Ivashina, who mainly uses the application to schedule appointments with her academic adviser. "Blackboard, CUNYfirst, Navigate, the schools app."
"If they were able to combine all these things it would be a lot easier," the 18-year-old said, adding that it would be even more useful if she could view her grades on the app.
One thing that Navigate cannot fix is the number of advisers at Hunter.
Psychology major Simon Chen says that it was difficult at first because he could only schedule advising appointments with one person and that his schedule conflicted with theirs.
"Having more advisers available would definitely help," the 21-year-old said.