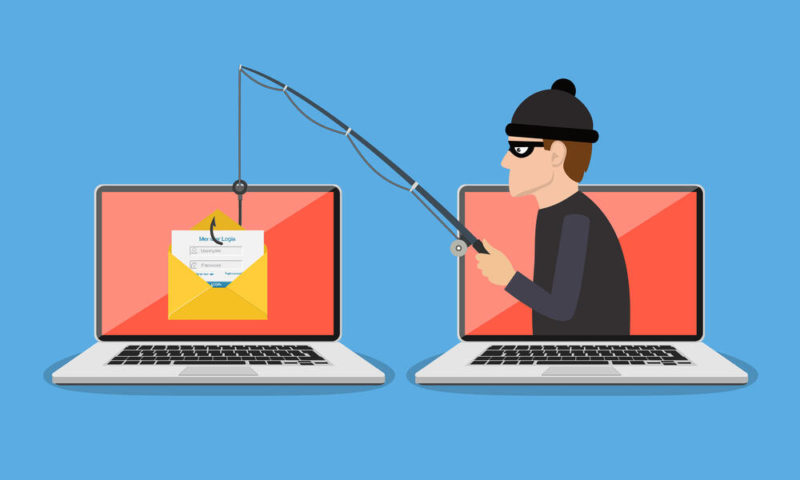 Phishing emails continue to bombard student inboxes with faux offers representative of a larger issue of spam emails nationwide.  
Email scams have existed for over 10 years at Hunter, but "in the past year and a half, it's become a much bigger problem and is happening more often," says Shayne Bernstein, associate director of Career Development Services. "We contacted IT and I know they are also aware of the scams, I don't know what their course of action is," says Bernstein. 
Microsoft, used by Hunter College, has seen a 250% increase in phishing emails during last year. Scammers try to obtain personal information by luring victims using job offers, money or urgent messages to gain access to accounts, commit crimes and download viruses.
The recent emails Hunter students receive are more intricate because they are specifically tailored to look like a trusted sender. Known as spear phishing, scammers leverage data and research information specific to Hunter to seem more believable by replicating offices such as Career Development Services.
These emails are nothing new to students like Tamara Casco, a junior at Hunter College. She has been receiving it for the past three years and got hacked this semester. "I never click on anything yet I got hacked," she says.
Casco started receiving multiple emails saying a scam email that was sent from her account could not be delivered to the senders. "I didn't realize until my social work professor forwarded an email I hadn't sent and let me know I was hacked," she said. "It's embarrassing because they sent it to every contact on my Hunter email." 
Panicked, Casco went to the Hunter Information Technology office and was told to change her password. Once she did, it didn't make a difference when phishing emails were still being sent from her address. Immediately, she went back to the IT office who advised her to change her password into something harder. However, they did not offer any explanation as to how they are tackling this issue. 
Casco was frustrated and confused by IT's response. "Are you not interested in knowing who hacked my account? Are you not interested in fixing it?" she told The Athenian she wondered at the time.  
The IT office tells students to "check it before you click it." They ask to report the fraudulent emails and keep a list of reported emails dating back to 2016 which they provide as a resource for students.
A representative from Hunter's IT office declined to comment on how they're handling the issue, calling it "too political."
Job scams are popular in the phishing world. It "causes confusion for students who think it's coming out of our office," says Bernstein. "We have a database where we research quality opportunities for students. We have a reputation to uphold and want students to feel secure." 
A typical employment scam works like this: Once the student shows interest in the job, they are told certain supplies are required and is sent a check to deposit into their personal checking account. The bank makes the funds available before the check is cleared when scammers instruct them to wire funds to another individual for those supplies and to keep the rest. However, the check is fraudulent resulting in the student reimbursing the bank and losing money.
Nationwide, 30% of targeted emails are opened by users and 12% of those users click on the malicious link according to Verizon.  
Members from Hunter College Students on Facebook frequently share the phishing emails they receive. Some reach out for help and question the validity of the emails, while others are amused by how terribly they're written.
"I don't know who else to ask for advice so I thought I would ask this group," wrote student Jen Pareja. "I recently got an email from my own Hunter account saying I got hacked by a Trojan last October. They said they want me to pay or else they'll do something." Other students, however, were quick to inform Pareja it was a scam and to not fall for it.
Students at CUNY's 25 campuses are experiencing these privacy issues. They are handled by CUNY's central office who switched Hunter's email to Office 365 which was meant to "provide better spam and virus protection," as stated on their site. However, emails continue to circulate affecting students. 
According to Consumer Reports, college students are more prone to identity theft. "Some scams are very appealing because it's very little work for a lot of pay. Students fall for that," says Bernstein. 
The Federal Bureau of Investigation released a statement that phishing employment scams continue to lure college students all over the country leaving them vulnerable to identity theft. 
"Anything that seems too good to be true, you should be wary of," advises Bernstein.