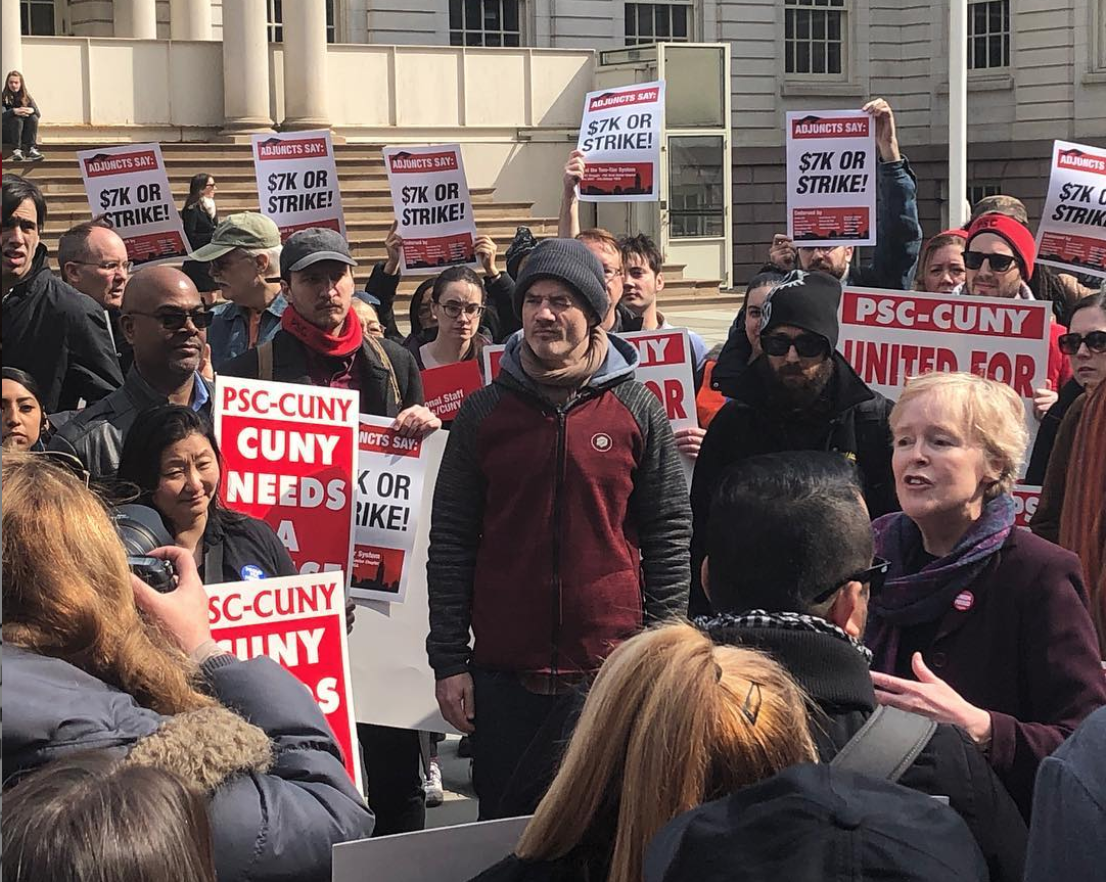 The new PSC-CUNY contract brought new developments like paid office hours for adjuncts and salary raises of more than 10% across the board but did not come with $7,000 per course for adjuncts. "While we have not yet achieved our goal of $7K per course, the new pay-rates represent, to the best of our knowledge, the biggest increase for the largest number of adjuncts in any contract nationally," said PSC President Barbara Bowen in the email announcement.
In the proposed contract, adjuncts will be paid $5,500 per course by 2022. While 71% pay raise is substantial, a pay raise by 2022 won't immediately help adjuncts who are in need now. By next year, adjunct pay would go up to $4,200 per course but amidst staff cutbacks there's no guarantee adjuncts would be re-appointed to see these raises. "To adjuncts looking at [the contract] saying 'I could really use that extra $1,000 per course,' are you going to get that extra thousand? Can you guarantee your job is not on the chopping block?" said Jane Guskin, an adjunct at Queens College in Urban studies. The contract does not include any new job protection provision for adjuncts, a demand of $7k or Strike activists.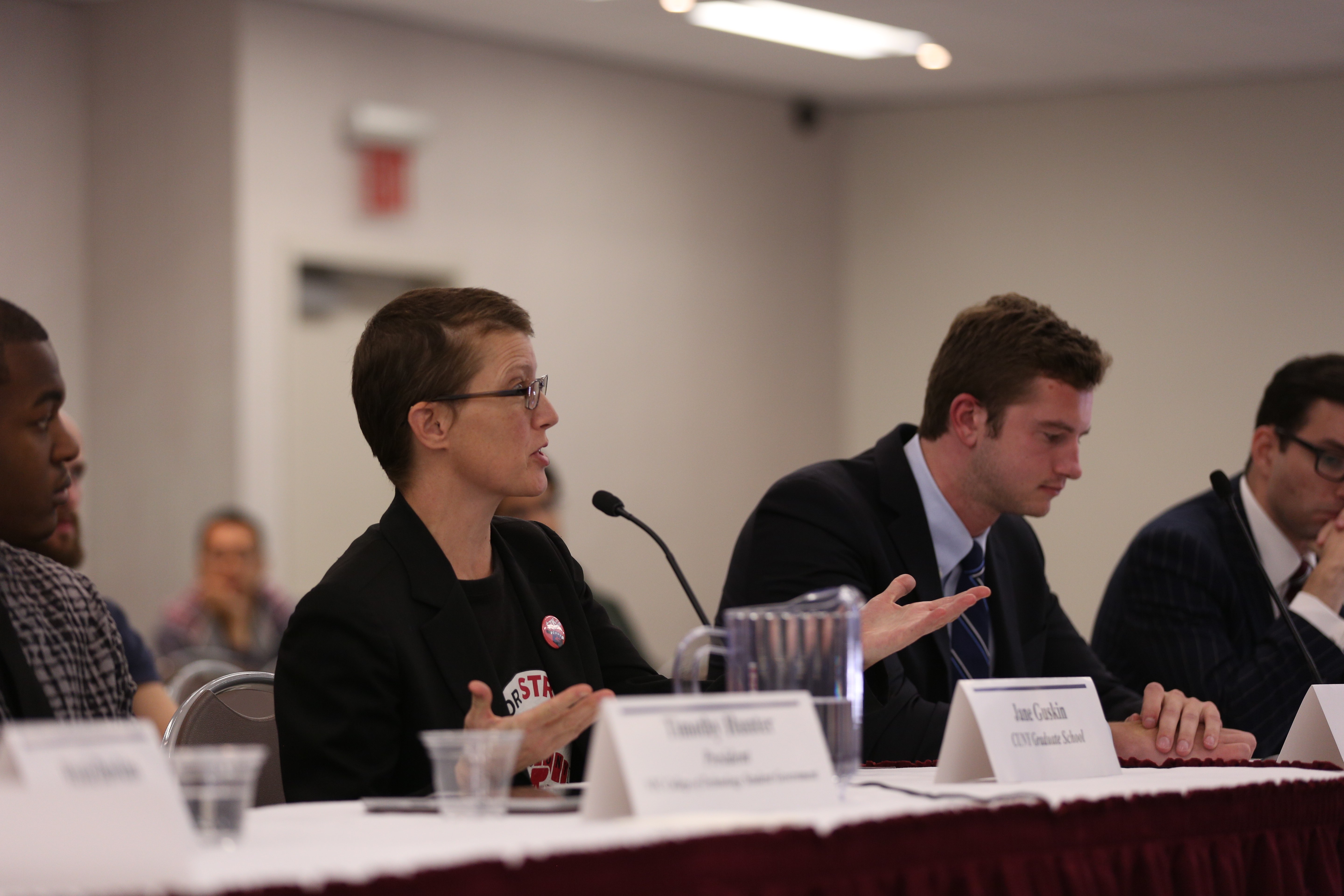 The current CUNY budget proposal has a marginal increase from the state but a significant cut back from the city straining college's operations even further. The budget can't accommodate such a pay raise without cutbacks in other places. 
PSC-CUNY leadership sees this contract as an unprecedented victory for professors and union labor. "We achieved a tentative agreement that can genuinely be called historic." said President Bowen. "It breaks the longstanding system of poverty-level pay for teaching adjuncts." While professors' pay isn't poverty level, the new contract doesn't address the inequality of the two-tier system between adjunct and full-time professors. By 2022 under the proposed contract, adjuncts who work full-time with a full-course load will have half the pay of full-time professors even though their work hours are equivalent.
Adjuncts have a different opinion about the legacy this contract should leave behind. "We need to make [the contract] historic by being the first contract the members vote down." Said Guskin. 
The contract isn't set in stone yet. Now that the executive council signed the contract, the delegate assembly will have to ratify it before the union's 33,000 members can vote on it. The contract didn't meet the goals of $7k or Strike activists so now the ball is in their court to maintain their namesake pledge. $7k or Strike has already artfully denounced the contract on social media.
On the grassroots level, support for a strike is still fervent. Although the contract is out, already union chapters on four different campuses have resolved to authorize a strike with more campuses voting in the coming months. Activists of $7k have collected hundreds of strike pledge cards over the past two years in order to cement support for a strike.
Since 2018, there have been nine teachers strikes seven of which have resulted in an increase in education funding or salaries. The Chicago teacher's strike just entered its sixth day and some CUNY professors are ready to follow suit.