The sun beaming down on the sand. Ninety-degree weather with blue skies filled with the seagulls. Cold beverages in hands. Loud music leaking from bars. This is not the spring break many Hunter College students will experience. Instead of partying, Hunter students will spend time with family and de-stress from school.
Junior Asha Paul, 24, admits that she is taking a risk by traveling to see her mother. She says it is worth going to California even though neither she nor her mother is vaccinated; they haven't seen each other in over a year. She's hoping the trip will cure her mid-semester burnout. For travel precautions, Paul will be double-masked on the plane.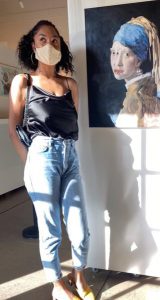 "I am taking a risk that I am not confident in," Paul said.
While in California, Paul will have to be wary of COVID-19, with California leading the country's highest number of cases. According to the California Department of Public Health, 3,549,101 Californians have tested positive for COVID-19, almost a million more than the second leading state, Texas.
Senior Yash Mahtani, 21, will use his off time to see his family in Texas. His family is vaccinated, but he isn't. He last saw them in 2019.
"My family is all over the states, I want to meet them, and we try to stay as safe as possible," Mahtani said." There has been a lot of family vacations canceled, and this is at least one moment we can make up for it."
The Centers for Disease Control does not recommend traveling and advises people to stay home. Mahtani will follow necessary guidelines and protocols to prevent exposure.
Sophomore Drew Nuchims, 22, will drive from Westchester County to White Plains to celebrate Passover with his family during spring break.
"I get to regroup and spend time with family, which is very important to me," said Nuchims.
However, some students like Nolan Bruesehoff, 22, canceled their travel plans entirely because of the pandemic.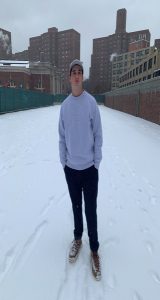 He was looking forward to the trip to Italy because he hasn't been to Europe before. Instead, he will stay at the Brookdale campus dormitories on E. 25th St. working to build the clothing business he founded during the pandemic, Between Clouds. Inside the dormitories, he will follow social distancing rules, wear masks, and check-in with security regarding symptoms every time he walks through the front door.
Although Paul, who called her upcoming flight to the west coast a "risk," looks forward to her trip as kind of a "siesta." "There is more work to do in the semester but almost a reset," said Paul.