Hunter College has fewer international students than it used to. The number of students has dropped every year for the past three years, according to a source in the International Student Office department "The reason for the decline is due to the political climate and competition with other English speaking countries," the source wrote in an email.
The department source may be referring to an increase in student application fees by the Trump administration. The cost of visa applications rose from $200 to $350 in June. The fee for academic exchange visitors increased from $180 to $220. 
International students cannot receive federal or state aid. The college's budget has the potential to suffer without these students' full tuition payment of $7,440, however, Bob de Luna Hunter College assistant vice president for communications says it is not an issue. "The rate of enrollment by international students is little changed in recent years, and the related impact on the budget is therefore negligible," says de Luna.
Hunter international student, Hyeaji Lee, credits her ability to get a visa to the agency she worked within her home country of South Korea.  The 24-year-old came to the United States in 2017.  
"The agency told me the interview questions would be tough than they were before Trump, so I need to prepare extra documents," says the sophomore.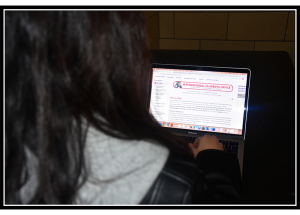 The number of U.S. visas issued for international students decreased from 677,928 in 2015, to 389,579 in 2018, according to recently published State Department data. Based on this information, there's been a 42% drop in new international students since Trump's been in office. 
While the U.S. is experiencing a decline in international student registration, other English speaking countries, including Canada, the United Kingdom and Australia, are seeing growth in international students.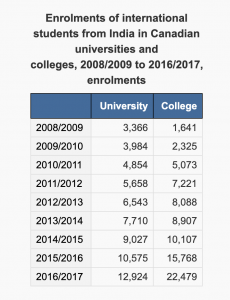 Surin Choi, 25-years old from South Korea, got her visa in January 2017 and went to Montreal, Canada, to pursue her education. 
"When I decided to study abroad, Trump was just elected. Due to his hostility of immigrants, I felt if I have options, I would rather go to different countries," said Choi 
The director of the international student office at Hunter College would not answer the questions about the impact of international student drop to the Hunter community.