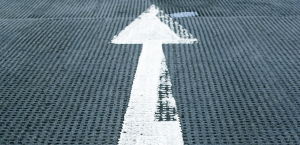 Ariel Gold already packed her dorm room and was on her way back to New York when two of her University of Colorado Boulder professors reached out to her. She was unsure how to tell them she wouldn't be in class for the foreseeable future and that she was tired of being a political science major. Gold made the decision to go home, but she didn't realize that decision marked the end of her time in Colorado and the beginning of a gap year.
"I was really struggling emotionally and lacking a support system, so I came home," Gold said.
This is not an uncommon reason to take a gap year, said Keith Okrosy, who works in career development services at Hunter. Other situations that may lead to time off include finances, stress from academics or personal matters and the need to reevaluate their future plans. 
Last year, about one in five students felt unsure about whether they should re-enroll in college classes that fall, according to a survey commissioned by the American Council on Education and the American Association of Collegiate Registrars and Admissions Officers.
Gold left Colorado in fall 2019 at the beginning of her sophomore year. At home, in between therapy and officially withdrawing from school, she volunteered at a commercial kitchen that offers job training programs for young people with autism. Gold's older brother, Noah, introduced her to the organization. She assisted bakers with reading instructions and measuring ingredients.
"Working with young adults on the autism spectrum, I discovered I love working with kids," said Gold.
Gold first took classes at Hunter in the spring of 2020 as a part time, non-degree student solidifying her decision to not return to Colorado. Now a history major, she plans to go on to receive a dual masters degree in secondary and special education. 
"I'm much happier where I am at Hunter, and in life generally," Gold said. "That time off was necessary." 
The pandemic made Mariam Khelashvili's gap year unavoidable. She faced some backlash from family, but her Hunter advisors supported the idea. The pre-med student turned political science major officially withdrew from Hunter in spring 2020 and plans to return in the fall of 2021. 
"Finishing biology didn't feel right. I realized I was only pre-med to please other people," Khelashvili said.
Khelashvili found herself volunteering for Dianne Morales, a New York City mayoral candidate, during her gap year. She spends her time phone banking, writing emails and creating social media content for the Morales campaign. After graduating, she plans to apply to a masters degree program then run for office in her congressional district.
When Gold first returned home, she didn't have any set plans. She said, though everything worked out, having a plan would have made the transition smoother. The career development services team works closely with students to help them make the most of their gap year. Okrosy said the most important part of the plan is that students do return and complete their degree.
Recent graduate Nancy finished her degree in six and a half years. Over the course of her time at Hunter, which ended in December 2020, she took three semesters off due to health reasons. When she took her second semester off, Nancy accepted she wouldn't graduate on time. 
"Not graduating on time really upset me, but now I think of it as a part of my story and a part of me," Nancy said.
At 24, Nancy sometimes was the oldest in the classroom. She said it takes a certain amount of strength to leave school and come back to finish her degree in political science and Chinese.
"Taking that time off gave me time to sit and consider if this was something I want to do and finish," said Nancy.
The breaks she took throughout her college career set her up for success. In September, she will be attending graduate school at Johns Hopkins University in Nanjing, China.
"My attitude towards school changed. It was no longer something I felt like I had to do, but was something I wanted to do," Nancy said.