NEW YORK CITY — East, West and North. The only thing missing from Hunter buildings is South before it becomes a full compass. Despite this, Dr. Jacqueline N. Brown feels Hunter College has lost its way.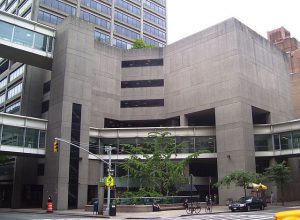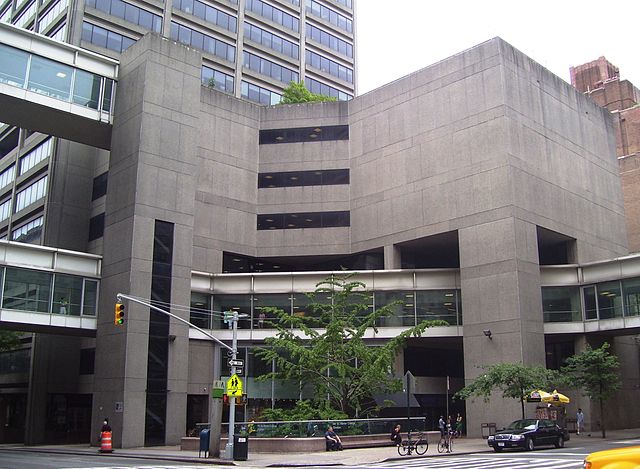 After more than a year of advocating, Brown, an associate professor of anthropology, is still pushing for the West building renaming in honor of the school's famous social justice alumni Audre Lorde.
The Audre Lorde initiative gained traction last October when a petition surfaced on Change.org by Diana Kennedy, a women and gender studies junior at Hunter. The plea makes a case for the renaming based on the importance of Lorde's work and teachings. The petition calls it "an essential first step of honoring pioneers for racial equity in academia and uplifting all students and faculty of color."
The Black Lives Matter civil rights movement became a catalyst for the Audre Lorde initiative that sought to reckon with systemic racism, diversity and inclusivity in academia and advancing positive changes in society. "After the killing of George Floyd, there's something I knew I wanted to do to make a difference in our community and for me that was to engage in activism with my peers and make demands that tackled racial inequities and systemic racism in our institutions," Kennedy said.
An undergraduate — Hunter alumna, class of 1959 — and a former professor of Hunter, Lorde was a self-described "Black, lesbian, mother, warrior, poet, who dedicated both her life and her creative talent to confronting and addressing injustices of racism, sexism, classism, and homophobia," according to the Poetry Foundation.
The renaming of the Hunter West building would make students and faculty more aware of the role race plays in institutions and daily lives, according to Dr. Brown. "Lorde and her teachings are reflective of our community," Dr. Brown said. "It will not only provide representation to all of us, but will also drive people to become curious, read more about her and her work. I'd like for people to take the learning and apply it in several personal contexts."
Dr. Brown, along with students of Hunter's presidential task force to advance racial equity and the student government, proposed the Audre Lorde initiative last fall but were faced with bureaucratic setbacks and the arduous process and expensive cost of renaming a building. "Buildings are usually named after donors who've contributed a significant amount of funds, and to rename the West building, we would have to convince everyone to get on board and raise money," Kennedy, who posted the original petition, said. "Instead of having a building named after directions, we can have it named after Audre Lorde, someone who reflects community values."
CUNY's policy in naming a building, or part of a building, states two pathways for the Audre Lorde initiative. The first, namings designed to honor distinguished service with no financial gift, honors an individual that is determined by carefully weighing the individual's high scholarship and/or distinguished service. The second, namings designed to recognize a significant financial contribution to the college, only occurs when a significant gift is received.
In a letter to CUNY chancellor Félix Matos Rodríguez and Hunter president Jennifer Raab, African American educator and civil rights activist Angela Davis voiced her support for the Audre Lorde initiative, describing the importance in naming the West building after her. "For many, including myself, Hunter College is already defined in part by her presence there as a student and an instructor. In our minds the college and the person are inextricably connected," said Davis, professor emerita University of California, Santa Cruz. "Among the many reasons to name a building after Audre Lorde, perhaps the most compelling one is that it would affirm and inspire Hunter students, whose own identities and life experiences, in one way or another, resemble Lorde's."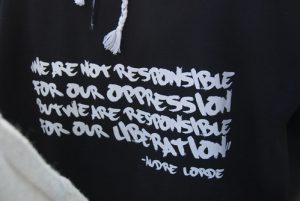 Raab did not directly respond to requests for comment on the renaming.
"The Presidential Taskforce to Advance Racial Equity has received multiple naming and acknowledgment requests and is establishing a process that is inclusive of students, staff, and faculty," said a Hunter College spokesperson in a prepared statement.
While that process is being developed, Roosevelt House has a tribute to the writer underway. Through the series, the community gathers to advance and discuss the enduring power of her work, exploring Hunter's Community Read "Sister Outsider" and celebrating other works by the distinguished poet and writer.
A senior student majoring in human biology and ally of the initiative, Onyekachi Okeke, maintains that the renaming is symbolic of changing times in our society, politically and socially. "I want to be able to see a reflection of an environment the Hunter community wants to live in and reject and decolonize what was previously taught," Okeke said.
"I hope that people don't forget a few months from now and continue working towards this positive action," Okeke said. "The Audre Lorde Series will eventually end, but the renaming of the building will always be there."