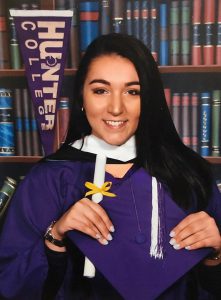 Kaitlin Brennan's final semester at Hunter is nothing like how she imagined it.
"I won't have that experience of handing in my final assignment or experiencing my last classes. I won't get to experience commuting and walking into Hunter for the last time. It's the little moments that got taken away," said Brennan, 23, a history major.
She couldn't believe that with only 15 credits left to finish her undergraduate career, lockdown would ruin her final moments as a senior.
"When I received the email about graduation being canceled, I immediately started crying. I ran to my mom and told her and she just held me till I stopped," said Brennan. "Spring graduation is a huge accomplishment. It was taken away from us in a blink of an eye."
As social distancing rules continue to be enforced, graduating seniors are forced to miss out on their final moments. Their last semester would have given them the closure they needed to move on to the next chapter of their lives.
After Chancellor Matos Rodríguez postponed graduation ceremonies across the university system, the day so many seniors looked toward to commemorate their accomplishments, disappeared.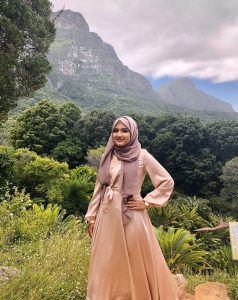 "I feel like if this happened any other semester it wouldn't be that big of a deal, but since it happened in my last semester of college, it made quite an impact on me," said Rumaysa Sharif, 20, a psychology and urban studies major.
Some students relied on their last semester at Hunter to do all the things they loved before they left. But after lockdown, their chance of enjoying all of their "lasts" was taken away.
"The last time I'll see the friends I made at Hunter, the last time I'll get iced coffee from the cart behind the north building, the last time I'll sit on the couch on the 6th floor and read," said Sharif, reminiscing on the small activities she was looking forward to doing her last semester.
With nearly 350,000 coronavirus cases counted in New York, falling back into normal routines will not happen anytime soon. Despite Governor Cuomo's four-phase roll out to reopen New York's economy, there are no plans on lifting coronavirus restrictions.
The 221st Commencement Ceremony, proposed for May 28 at Madison Square Garden for 4,000 students, is now composed of Hunter schools and departments planning virtual celebrations for students based on their majors. Still, Hunter College President Jennifer Raab invited all graduating seniors of the spring class of 2020 to participate in the January Commencement ceremony.
In an email to students, President Raab insists graduating seniors will still receive their diploma, along with their cap, tassel and program through the mail, and will be an official Hunter graduate. But that's not what Brennan is worried about.
"We'll be missing the experience to be in front of our loved ones, to turn our tassel and be proud of all our endeavors after all our hard work this semester," said Brennan.
Because there won't be an official ceremony, Brennan and her parents will create their own celebration on May 30. As the first child to graduate from college, they want Brennan to feel special.
"My mom bought me a fake cap and gown (she actually found a purple one) and she's going to make me my favorite meal and we're going to pop some champagne out in the yard and make the most of it."
For others, celebrations were the last thing on their minds as the coronavirus flipped everyone's life upside down.
"At the moment, I just moved back with my mom. I've been spending a lot trying to fix up the place so I can't do anything big to celebrate my graduation," said political science major, Krissia Bonilla, 22.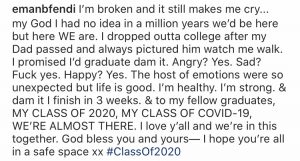 Although some students are focusing on their celebrations, others are dealing with the news of a graduation-less senior year by taking their frustrations to social media. Eman Mabrouk, 32, a physiological psychology major, dedicated a post on her Instagram to express her grief with how lockdown affected her final semester.
"This is important for students because acknowledgment goes a long way. To celebrate is to live. We just have to celebrate differently now," said Mabrouk. "I'm not happy about it but I've had time to think about it more and no ceremony doesn't take away from the fact that I busted my ass to earn my degree."
As Hunter graduating seniors come to the end of their college careers, Bonilla points out how these unprecedented circumstances have taught her to value the little things she once overlooked and even took for granted.
"I just miss my routine of going to school, to work, seeing friends, even riding the train," said Bonilla. "It's crazy to think I haven't been to Manhattan for two months. I miss the interaction and face to face learning …and the halal food."