In the past 10 years, the college has expanded its dorm options by 75 percent, adding new facilities in three locations. But those new options come with a cost: the new dorms are double the rate of the college's older residential buildings, such as Brookdale. And while they come with a lot more bells and whistles, students say without communal space, dorm social life there is basically nonexistent.
"It was easier to meet people at Brookdale in some ways. There are communal spaces plus every resident is required to attend two events a month," said senior Cody Concepcion, who has lived at the 79th Street dorm since the fall. Concepcion believes the key to meeting people is hosting events, which Brookdale did almost every day on the various floors. Without that, he said, residents can "easily become hermits."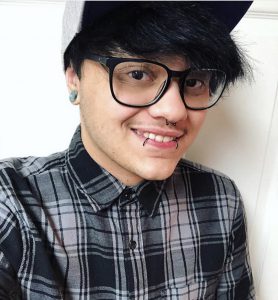 "Nobody really talks unless it is to their roommates because there is nowhere to meet up with anybody," said Jen Ayasse, also a senior who lived previously at the 97th Street dorm. "97th has a library, more activities and social gatherings which engaged residents, so I had a lot more friends there." Her new dorm has an outdoor patio, but it was only used once as far as she knew for a "mix and mingle" event at the start of the fall semester organized by Judy Mai, the resident assistant.
Of course 79th Street does have location going for it. "If you are trying to make friends, I recommend students live at the 97th Street location," said Ayasse "But if they are trying to have an easier commute to Hunter, I would recommend living here."
Hunter made US News & World Report's list of the 2019 'Most Campus Commuters' list, with 98 percent of students commuting to campus. 16,844 undergraduate students are enrolled at Hunter, but only one thousand of them live at one of Hunter's housing options.
Sophomore Nicole Ballin agreed that the suite layouts stifle the social life at 79th. "I think it's hard to make friends in this building because we all have our own kitchen and bathroom so it's not like a communal dorm," says Ballin. "I have friends in the other buildings and they seem to be making friends easily while they are in those communal spaces like the kitchen or lounges, which is something we don't have here."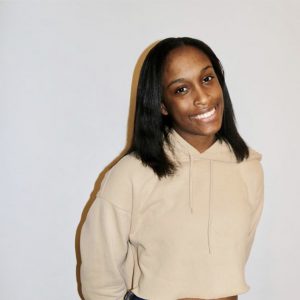 If you are a Hunter student interested in living in one of these locations, check out more information here online. Hunter currently offers housing at Brookdale and three Upper East Side locations on 79th, 92nd and 97th streets. Each comes at a different cost with different amenities, so when comparing and analyzing the social status of students, it is important to have context on each building.
BROOKDALE
Brookdale, on East 25th Street, is the most competitive housing option for Hunter students. The waitlist to get into this building is over a year and even those who live in another Hunter dorm have a hard time switching to Brookdale. The primary reason for the fascination with this building is the affordable price. Brookdale offers seven room options: single courtyard, single non-courtyard, two-bedroom share, studio, single with ½ bath, single without bath, and double room share. The cost for each room type varies, but the price for the academic year ranges from $6,000 to nearly $9,000. There are 40 students per floor but it is divided into two wings, 20 students in each wing. Regardless of the room type, each floor contains two communal bathrooms with three toilet stalls and private shower stalls, a full communal kitchen and a study lounge. However, one amenity the building lacks is air conditioning for each room.
79TH STREET
The dorm at 334 E. 79th St., only a few blocks away from the college, is a new building taken over by Hunter. This building, exclusively for Hunter students, opened in fall 2017 offering three room types: four-person quads, six-person suites and three-person triples. The rates per person for the year range between $13,000 and 15,000, which is nearly double the cost of living at Brookdale. Building amenities include laundry and 24/7 security, but each apartment has its own kitchen and bathroom so there is no communal spaces on each floor for students.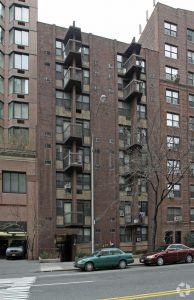 LEXINGTON AND 92ND STREET
Residents at the dorm at 1395 Lexington Ave on E. 92nd St. have access to all events that take place in the building, as well as multiple fitness centers, a swimming pool and art classes. This building either offers a single or double room costing about $15,000. The 92nd Street Residence is home to 350 students and interns from around the world. Hunter has about 36 students in this residence per academic year. Each floor has large communal bathrooms and a full communal kitchen/dining area.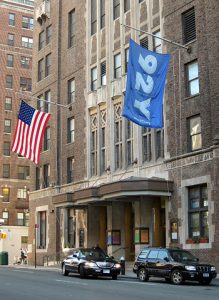 THIRD AVENUE AND 97TH STREET
The dorm at 1760 3rd Ave at E. 97th St. is home to more than 1,100 students from colleges all over the city such as Baruch, Manhattan College, City College and several more. Hunter is expected to have 97 students live in this residence per year. This building offers top notch amenities for its residents including a high-tech gym facility, a study lounge, a game room/lounge, laundry and a full communal kitchen on the first floor for all residents to share. The four room types are double, double with a kitchenette, triple, and triple with a kitchenette all between $13,000 and $14,000.