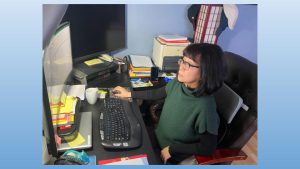 Linh Nguyen is a first-generation City University of New York (CUNY) graduate who defied the odds and paved the way for her family to do the same. Before stepping foot in America, Nguyen had a tumultuous childhood in Vietnam (Nguyen has no relation to the author). Her primary responsibility was acting as a parent to her three younger siblings. She even had to miss school to care for them when their mother's health started to decline.
Nguyen's challenging journey to America began during the fall of Saigon when she was only 13 years old. She recalls making the difficult decision to fulfill her mother's ultimate wish by leaving her behind. Still, she has no regrets, as this gave her a chance to escape from the violence and corruption in Vietnam. 
"I had big dreams for myself as a kid to be able to support myself and my family in the future," said Nguyen. 
Years later, Nguyen earned her accounting degree from Baruch College and is thankful for the opportunities she received from CUNY. 
CUNY has been providing educational opportunities to New Yorkers for over 170 years. With an average tuition of $6,930 per year for a bachelor's degree, New York State residents pay significantly less than private and out-of-state undergraduate students. The value of a college degree is essential for future financial prospects. A study conducted by the Center for an Urban Future (CUF) shows that New York City residents earn an average of $58,076 per year compared to those with only a high school diploma, who earn $28,781. CUF also noted that an associate degree is the minimum requirement for many of the city's fastest-growing middle-income jobs like tech and healthcare. 
Nguyen currently resides in Queens and experienced a shift in socioeconomic status from working-class to upper-middle-class. She says that her tuition-free education and free childcare for her daughter allowed her to earn a generous wage where money was no longer a concern. 
"My time at CUNY provided experiences I will be eternally grateful for as I was a young mom when I was a student, and now I can send her to law school," said Nguyen.
Like Nguyen, many CUNY students can achieve upward social mobility. Social mobility is the change in a person's socioeconomic status between different generations within the same family. A significant aspect of social mobility is opportunity, in which you can still succeed despite circumstances beyond your control. It is mainly measured based on factors such as social class and income.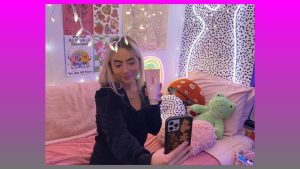 Sydney Hargrove, a second-year Hunter College undergraduate student, is a professional journalist for The Knockturnal. The Knockturnal is an entertainment-based publication that has given Hargrove the platform to interview celebrities such as Lin-Manuel Miranda, Emma Roberts, and Finn Wolfhard.
  "If you were to tell me that I would have the life I have today, I would never laugh in your face but I would seriously doubt what you were saying," said Hargrove. "I think the most important piece of advice to consider and eventually follow through with is making an effort to figure out what you want to do in life."
The 19-year-old also credits CUNY for giving her access to a quality education that is a fraction of the price of other schools she applied to and eventually declined. 
Adam Kaufman is a first-year graduate student also at Hunter College studying mental health counseling. Originally from Washington state, he earned a psychology degree from Western Washington University. Hunter's affordability drew Kaufman not to attend other institutions like New York University.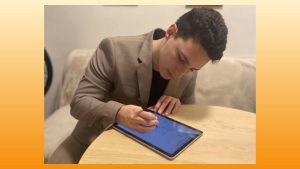 "My dad is a veteran who served in the Vietnam War, but it has been an uphill battle trying to receive his benefits to pay for my tuition at times," said Kaufman. "Going to a CUNY school to continue my education is one of the best decisions I've ever made because money is less of a concern, and I've made so many connections along the way."   
After completing his graduate degree, the 23-year-old intends to set up his own private practice. His primary goal is to help young people in marginalized communities with their mental health needs.
Since CUNY's inception, it has grown to become one of the most influential urban university systems in the country. CUNY is committed to promoting social mobility and providing access to higher education for all, according to its website. Through its academic programs, financial aid options, and research and community engagement initiatives, CUNY is helping to create a more equitable society with its 24 campuses and over 500,000 students.