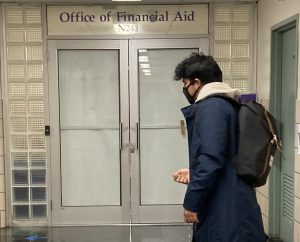 Part-time students and people in prison will now qualify for New York State's Tuition Assistance Program thanks to Governor Kathy Hochul's executive budget for 2023 which includes $150 million for part-timers and prisoners applying for TAP. 
This "means more students won't have to choose between work and getting their degree," Gov. Hochul said in her explainer video for the 2023 budget. 
According to this report, at least 81% of part-time CUNY students are employed while taking classes. And 58% of those work 35 hours per week or more, according to the Center for an Urban Future. They discovered that most of CUNY's part-time students come from households earning $30,000 per year or less. 
The same report found less than 1% of CUNY's part-time community college students have received TAP in the past. Nearly 5% of part-time students at CUNY received Aid for Part Time Study, a companion program from the Higher Education Services Corporation which administers TAP.  
As a previous student of CUNY who is now in public relations and communications, Naomi Lynn appreciates what TAP means for part-time students.
"Education and training unlocks opportunities for students and their families," said Lynn. "I'm proof of that."  She attributes the economic opportunity of working in her new field at a new level of income to TAP.
Expanding TAP means that students who can't afford a college degree will be able to get one, and it will take some of the pressure off of those who need to work to afford it. Part-time study allows students time for family obligations and extracurriculars alongside their work.
"I'm glad I completed the college program in its entirety! That wouldn't have been possible if I didn't receive my initial award of TAP," said Lynn. 
According to Zeke Luger, a part-time student for 10 years, there's a way to game the system by enrolling in four or five classes full-time and committing to failing a few in order to qualify for TAP when they only have time for part-time classes. 
"This would be amazing for students who work full time," said Luger. "Most are forced to attempt five classes each semester, fail a few, and then eventually run out of TAP before they graduate."
This is the first time part-time students can qualify for the grant. The governor's office estimates this will mean an additional 75,000 students will qualify for aid.
"Everyone comes into school counting on graduating within four years, and blames themselves when they don't," said Luger. But the truth is only one out of every four students graduate within four years at Queens College."
Overall, CUNY has a four-year graduation rate of 30%, according to a state audit. 
"There are tons of students that would be able to stay in college," said Jen Gaboury, the chair of Hunter's chapter of the CUNY Professional Staff Congress, which represents CUNY faculty and staff. 
Before the 2023 executive budget, students needed full-time status at 12 credits per semester or eight credits per trimester. Once the state implements the 2023 budget in July, students can get part-time TAP if taking less credits in a given term.
Since its inception, TAP has granted assistance to independent, dependent and married students, with varying degrees of income qualification and award amounts. In the 1975-76 school year, CUNY started charging tuition for matriculated day-session undergraduate students. Over the next few years the Higher Education Services Corporation that runs TAP made it easier and easier to qualify for it as a financially independent or dependent student with low enough income.
The expansion of TAP will also go to people in prison as part of the governor's Jails to Jobs initiative.
According to John Jay College's Prison Reentry Institute, prisoners have not been eligible for TAP or Pell grants since 1995. The loss of funding that year caused an 86% drop in enrollment in college-in-prison programs. There are currently programs in 25 New York State prisons.
In 2017, 1,317 prisoners were enrolled in college–2.5% of all prisoners in New York State. The governor's office expects those numbers to go up with the expansion of TAP.
According to the governor's research, correctional education programs reduce repeated offenses by 43%. Taxpayers save $5 for every dollar invested in such initiatives. 
"When we pay attention to the issues of student success and student retention, that to me is one of the most transforming things and really shows the people around the governor were really paying attention," Gaboury said.
Stakeholders have until April 1 to influence the budget.