Tuition for undergrads at Hunter is $7,000. That's $7,000 too much for Briana Calderon. A member of Free CUNY, the Hunter College student, believes CUNY should go back to its 1847 roots when it was called Free Academy.
Calderon and other members of Free CUNY gathered recently at an organizing space in Bushwick for an orientation with students and faculty who are interested in the movement.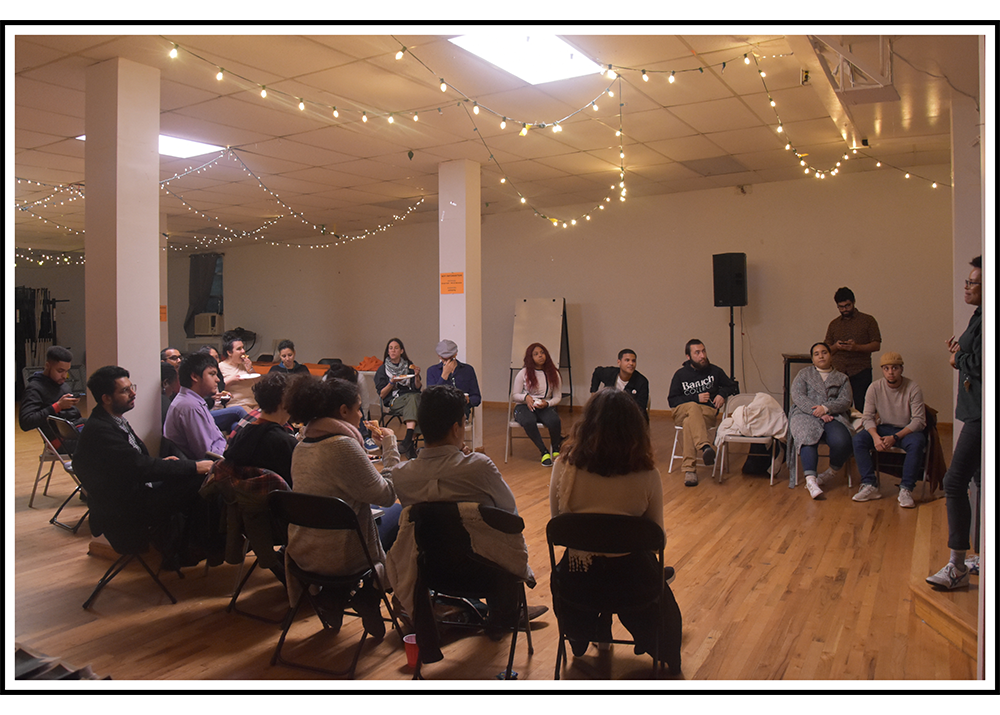 Jatnna de la Cruz, a student from City College majoring in political science came to the meeting because she struggles under the pressure of paying for school. "A lot of people think that it's impossible to have free CUNY. And I think that is a ratio. So we have to pay so much money when the city does have enough money to pay for it. You know, they use the sign not to allocate money to public education." said the junior.
It was the second time the group had gathered for the free university campaign in October. According to Calderon, the group previously was a petition campaign. They were trying to collect about 50,000 signatures, but there was no legal precedent to make it binding so now they are using a different approach and this new one is focused on building student power.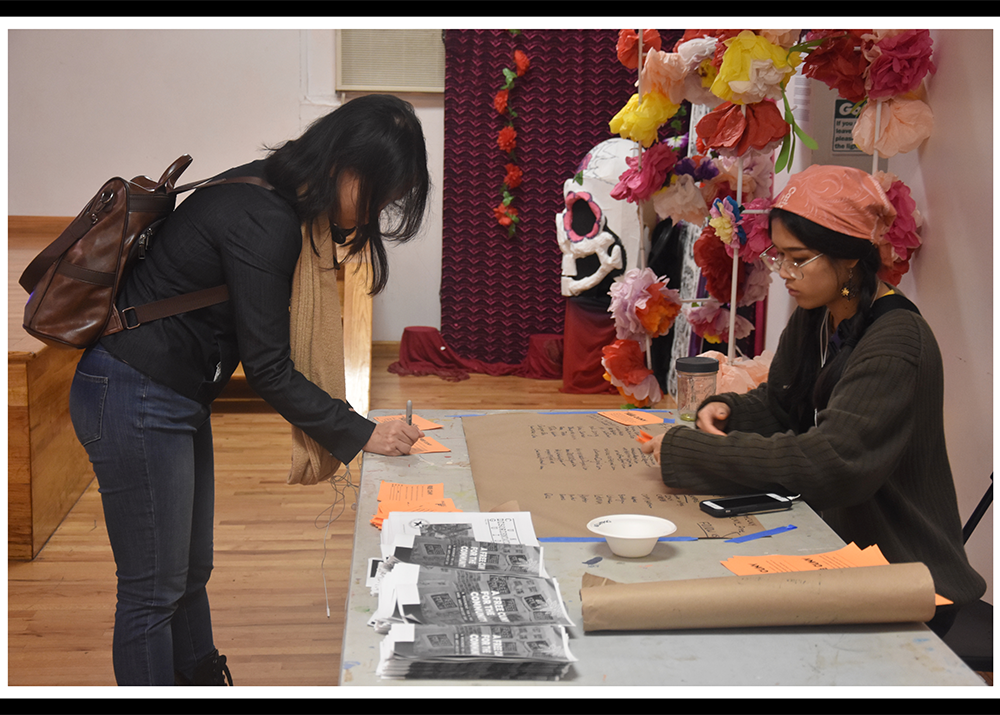 At the evening meeting, the group learned CUNY's background as a free university from Conor Tomas Reed, a Student from Brooklyn College and one of the members. Two social justice activist, Sandy Nurse and LJ Amsterdam, led a direct action training.
Nurse and Amsterdam shared their experiences as community organizers. From strikes to sit-ins, they provided tips on safe protesting.
"New York City is the epicenter of multi-millionaires and multi-billionaires in the world. There is an incredible amount of wealth that is enough to run the project of free education," said Reed.
Queensborough Community College professor Charissa Che was one of the 20 people there. She applauded the initiative, saying that it would give low-income students greater access to higher education. "I think this is a good initiative, especially because a lot of CUNY students come from low-income backgrounds or disadvantaged backgrounds," said Che.
The next Free CUNY movement will be held on November 22, after a previous cancellation to stand in solidarity with NYPD and MTA protests.