The former college bookstore located on the ground floor of Hunter West has been taken over by The Canvas, a retail space and creative studio that promotes sustainable and environmentally-friendly fashion. The studio is there temporarily as of July and is the first to occupy the space in the college's ongoing effort to find a long-term tenant.
The Canvas, which has a month-to-month arrangement with the college, is an extension of Bushwick's Querencia Studio — a fashion hub co-founded by Devin Gilmartin and Tegan Maxey. The duo produces their own clothing line and seeks to reach students interested in sustainable fashion, whether aspiring designers, photographers or just consumers.
"We really want to be a blank canvas for people that have ideas, and a space where college students can see those ideas come to life," said Gilmartin.
Classical music hums throughout the space, where dark, neutral furniture and sparse greenery are set against fluorescent lighting and white walls. The shop's upper floor hosts racks lined with clothing—sometimes displaying the company's own designs and sometimes products of collaboration with other sustainable-fashion companies. The much larger lower floor features a photography studio, a heat press for applying designs on fabric, and a sewing machine. Combined, the upper and lower levels cover more than 4,000 square feet.
"Our main purpose is to combine fashion and sustainability, making beautiful clothes without sacrifice," said Gilmartin.
He detailed that "fast fashion" — a term used to describe clothing that moves from catwalk to retail quickly — allows for speed and affordability, but raises the question of how the materials used are being sourced and by whom the clothing is being made. While the world of the runway is dominated by a "see it now, buy it now" notion, The Canvas aims to ensure that both streetwear and luxury clothing are made from sustainable materials, whether recycled or environmentally friendly.
The space became available with the shift to online book shopping. According to a Hunter spokesperson, the administration is trying to find a renter that will "generate new revenue to strengthen academics, enrich programs, and support Hunter College." Rent is available upon request to Colliers International, LLC.
Maxey said the pair had some difficulty finding a space with adequate exposure for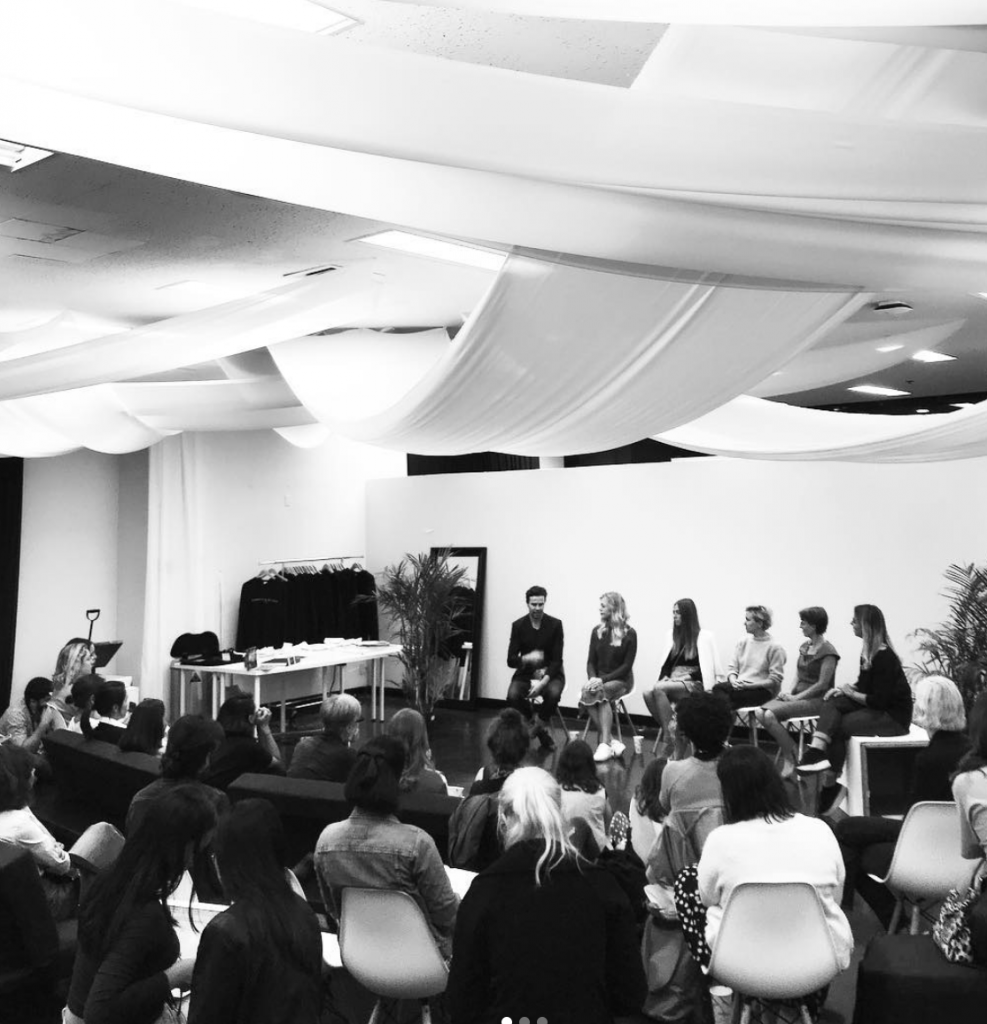 their purposes, but the space here at Hunter—despite it being a school that is not especially known for design or fashion—allows them to reach a multidisciplinary community.
The shop is open to the public from 10 a.m. to 5 p.m., Monday through Saturday, and the owners host frequent events that are advertised via social media, on Instagram @thecanvasnyc. The most recent was a clothing swap where guests were invited to bring two pieces of high-end clothing and one piece of fast fashion for a four-hour exchange. That event was preceded by a panel discussion in collaboration with Balanced Fashion, a conscious fashion tech consulting agency. The Canvas also collaborates with Fab Scrap—a company that collects fabric scraps for recycling and reuse. However, the pair is still trying to discover the best way to engage with Hunter students specifically.
No end-date has been set for The Canvas' time there. A spokesperson from Hunter said, "While we do not yet know exactly who that will be, we are in active negotiations with several companies that would be a great fit for Hunter College."