Karina feels safe at the Hunter Hillel because she knows "the only thing that's not accepted here is intolerance." As TV pundits and politicians spout antisemitic rhetoric, and hate crimes against Jews like her increase around the country, Karina feels comfortable in this accepting organization.
The junior, who declined to give her last name, comes to the Hillel for community, telling The Athenian, "It's a sacred space. It's an accepting space."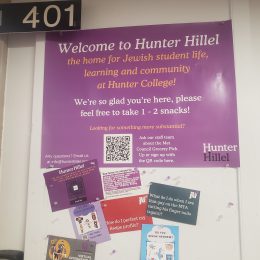 Tucked away in a corner room in the Thomas Hunter building, the Hunter Hillel is a Jewish nonprofit and welcoming gathering place. Formed in the 1940s, before the college went coed, its executive director, Merav Fine Braun, explains that the Hillel "supports students through three primary pillars, with the purpose of engaging them in Jewish life and community."
Those pillars — Jewish education and values; professional development; and social work and wellness — serve every student that walks through its doors, Jewish or not.
Providing religious events, career coaching, and tons of kosher snacks, the Hillel brings students together in a setting dedicated to advancing Jewish values of love, tolerance, and a zest for learning.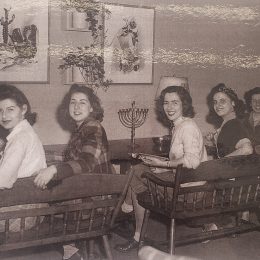 With antisemitic violence on the rise around the country, having a safe space to learn and grow is more important now than ever for Jewish students, says Braun. According to the Anti-Defamation League, antisemitic acts of assault, harassment, and vandalism in the U.S. in 2021 reached 2,717, a number higher than any year since collection of this data began in 1979.
As antisemitic hate crimes more than doubled in the city in 2022, according to The Times of Israel, antisemitic rhetoric by public figures continues to make headlines. Ye, the rapper formerly known as Kanye West, has propagated several antisemitic conspiracy theories, and former President Donald Trump hosted him and white supremacist political commentator Nick Fuentes at Mar-a-Lago in November.
Braun says she first noticed more antisemitism than usual in May 2021. Because Hunter is a city campus, "The uptick in antisemitism in all of the world and all of New York also really directly impacts our students because they're in the world in a way that a residential student [at a suburban campus] might not be."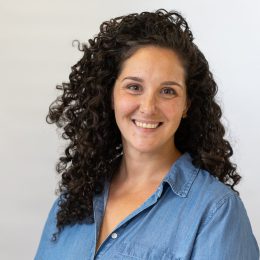 This uptick began as classes were still online due to Covid-19, and students stayed connected over social media. Braun says she heard from students in WhatsApp group chats who were removed by peers due to being openly Jewish or expressing support for Zionism, a belief that Israel and parts of the West Bank are rightfully a Jewish homeland.
The Hillel offers several layers of support for students experiencing interpersonal antisemitism, or those struggling with such rhetoric in their broader media landscapes. There are social workers that meet one-on-one with students, a full-time rabbi who provides pastoral care, and other team members that can offer a helping hand or informal conversation.
Isabel, another Jewish student, and frequent visitor to the Hillel, told The Athenian that in these troubled times, "It's important for every student to feel like they have a place they can go and decompress between classes." The junior, who preferred to be identified by her first name only, added that the safety of the Hillel has built "a sense of community, because it can be so isolating [as a Jewish student]."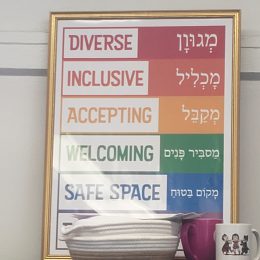 Hillel International, the largest Jewish campus organization in the world, of which the Hunter Hillel is a part, announced in January the creation of an online portal for CUNY students to report instances of antisemitism and other bigotry. The culmination of a partnership with the university, the portal will collect data on discrimination at all 25 campuses, which will be used to tackle hate and inform bias training.
Braun, a mother of young children and an educator of young adults, is worried about the world her Jewish family and students are living in. She feels that fostering the safe space and community of the Hillel can not only heal wounds caused by antisemitism, but create the diversity of thought and experience needed to fight it.
"The less diversity we have, the less understanding we have of the world around us," Braun said, adding that stereotypes of what Jews are supposed to look like have proliferated not only America, but New York City, causing many voices to be silenced.
"To put Jews, or any religious group, into a box in that way is to rob us, and all people of a deep understanding of what Jews are," Braun added, "That diversity, that tapestry, is part of what makes Jewish life and culture and observance so beautiful."
The students welcomed by the Hillel weave that tapestry with every friend made, every event attended, and every bagel smeared with cream cheese. Karina stressed that "any level of Judaism is accepted here and even a lack of any level of Judaism is more than welcome here."
More than anything, the Hillel allows students to find safety and love in the connections they form, especially at a time of growing antisemitism. "I feel like I've built not only friendships but a family here," Isabel said, "and that's really important to me."