As Hunter bids farewell to the class of 2023, a new wave of students will fill their seats, their roles, and take over their overall presence. The Hunter class of 2027 brings a diverse range of students from all over the five boroughs and beyond. The goals and personalities they bring to campus will shape them to hopefully become a future generation for Hunter's legacy.
"I would tell incoming freshmen to look for activities and mentors in the areas they enjoy, exploring, and building relationships in your areas of interest can be very meaningful and fulfilling," said class of 2023 senior Dana Infante. 
Infante, a pre-health student, will be attending medical school after graduation. She is also president and founding member of Music is Medicine, a legacy she will leave behind at Hunter. 
For this feature, the Hunter Athenian profiles the stories of a few of the incoming freshmen each with different majors, goals, and personalities. This profile will document the following freshmen during their time at Hunter and capture their journey and what legacy they bring to Hunter.
These interviews were taken before starting their first fall semester in 2023.
Brianna Fischer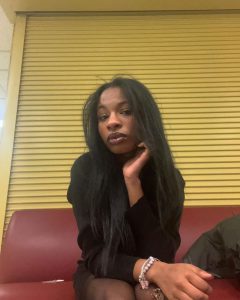 "I hope to gain valuable knowledge about my major and my future career, while also striving to make a positive change within my community," said Brianna Fischer.
Fischer, 18, who hails from Brooklyn plans to study psychology in the fall. She currently works as a sales associate in her local mall. She chose Hunter because she felt the atmosphere was welcoming to her. She hopes to make a difference in her community, working as a child psychologist or therapist. 
Sean Toomey
"I hope to find a major that interests me and leads me towards a career in that field…I hope to be a part of a lot of clubs and find a welcoming community and students and faculty," said Sean Toomey.
Toomey, 17, a Brooklyn native is currently an undeclared major. He currently works a summer job lifeguarding. Toomey, although undeclared, is leaning to major in psychology. He chose Hunter because the school ranks psychology as its top major.
Amy Paredes 
"I chose Hunter College because it's close to home and I prefer to stay in the city…I also hear good things from most people that went there such as my principal and older friends," said Amy Paredes.
Paredes, 18, who calls Washington Heights her home, will be majoring in theater. She will be going to Hunter to earn her Bachelor of Arts. She hopes the school's programs will give her the advanced learning to further her talents. When she graduates she intends on being a professional musician or performer. 
Fredo Tapia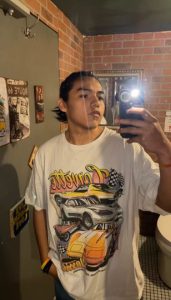 "During my years at Hunter College, I aim to build lasting relationships and learn how to connect the things I'm passionate about all together," said Fredo Tapia.
Tapia, 18, from Brooklyn currently works part-time at a local ice cream shop. In the fall he will be majoring in computer science. He decided to stay close to home because New York City offers many opportunities to him. He hopes Hunter will open doors to further advance his career goals in big tech. He aspires to one day be a software engineer. 
Melissa Soler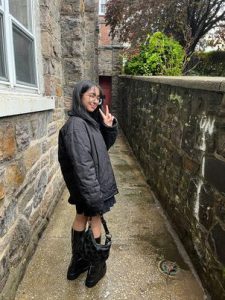 "Although I have trouble planning the future, I hope to accomplish something that helps build a community that creates long lasting relationships and memories," said Melissa Soler.
Soler, 17, currently works as a barista. Originally from Port Chester NY, she will go to Hunter for media studies. She chose the school for its diversity, inclusivity, and affordability. She hopes to one day work for a media company in the entertainment industry. 
With the spring semester coming to a close and the class of 2023 leaving behind their legacy, Hunter anticipates the class of 2027 to bring their own legacy to the school. As Hunter's age-old motto goes, "mihi cura futuri" or "the care of the future is mine", Hunter congratulates its new class with open arms to open doors for their futures.