Emmy Award-winning documentary filmmakers Dominic Smith and Andrew Robinson addressed nine Hunter journalism students on Tuesday afternoon, stressing the importance of passion and strong storytelling in an intimate career advice discussion.
"Passion — that's so integral to journalism," Robinson told the group as students enjoyed a pizza lunch in HN433. He noted that the best pieces are an interdisciplinary exploration of in-depth research and diverse perspectives. "Journalism is almost like a vehicle of storytelling" for a reporter's unique interests, he said.
Robinson and Smith explained the inner workings of their filmmaking partnership, Smith Robinson Multimedia, and went over several science-focused projects they had produced. One, a documentary on climate change's damage to kelp forests, was screened at the Roosevelt House later Tuesday night. They also gave their advice to future professionals in journalism and filmmaking, and stressed the importance of dedication in storytelling.
Smith told students that they should always be working on a reporting project, regardless of whether a publication has picked up the story. "For me, this goes through my everyday life, I never want to stop doing this stuff. Don't take a breather, don't relax, just work as hard as you f*cking can."
Racquel Miller, a senior, asked what it was like operating a full production company with only two people.
Smith, who focuses more on the technical, "nerdy" aspects of their work, said that having two people with overlapping and individual skills makes the magic happen. When he edits one of their films, "It's magical for me to see something take shape, I'm kind of addicted to that."
Robinson, who focuses on script writing, said that while it may be more efficient for a large company with dozens of employees to make the documentaries they produce, "Being really small and agile is part of the reason why we're able to do these stories." He added, "Two guys with backpacks [of gear] can fit in the backseat of the car of the person we're talking to."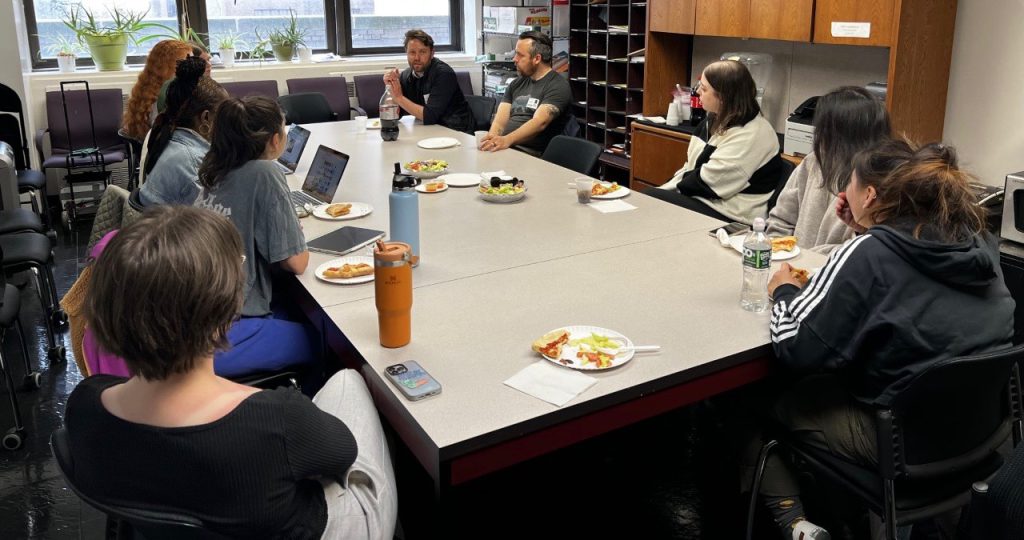 After more questions and a debate on the future of AI in journalism, the 90-minute event wound down, and The Athenian caught up with the duo.
Smith said young journalists are the future of the industry: "We need more stories. We need more storytellers." Robinson agreed, reminding students, "Don't work for free. Your time is an investment that you've made in a story and you deserve to be paid for it."
The event was organized by the Hunter College Campus Consortium Partner of the Pulitzer Center on Crisis Reporting, an organization that funds reporters looking to shed light on global issues. Journalism Program Director Professor Sissel McCarthy told The Athenian, "I think speaking to journalists who are working in the field, who can mentor and inspire students to become journalists when they leave school, is so valuable."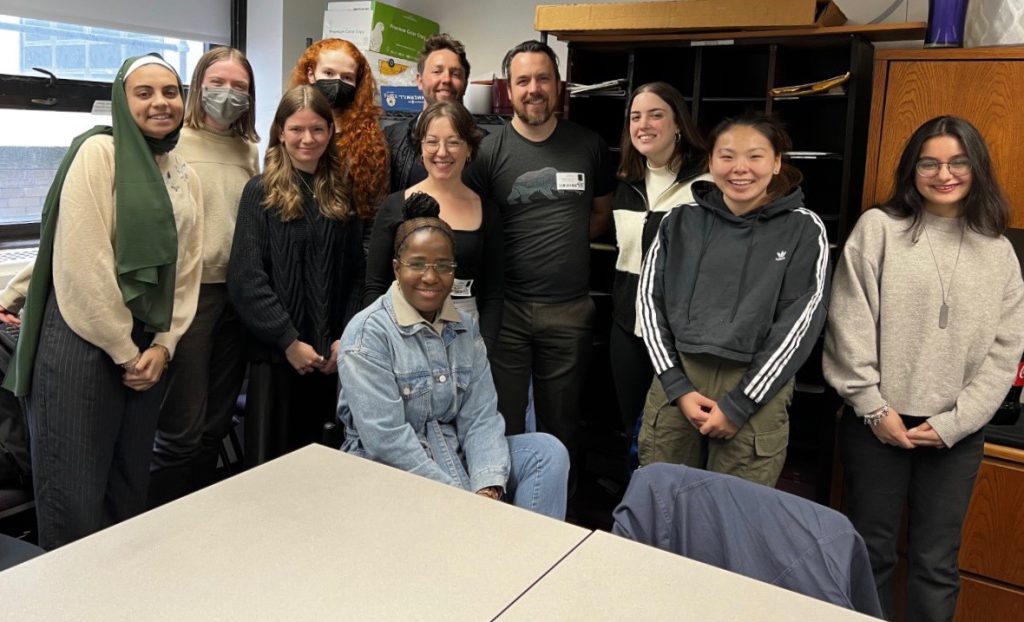 Junior Laila Gad told The Athenian, "I thought it was really cool that they were a team of two creating these beautiful documentaries, and it was interesting to hear how they found their sources and ideas. I was grateful to attend because I got to network and learn more about how science can intersect with journalism!"