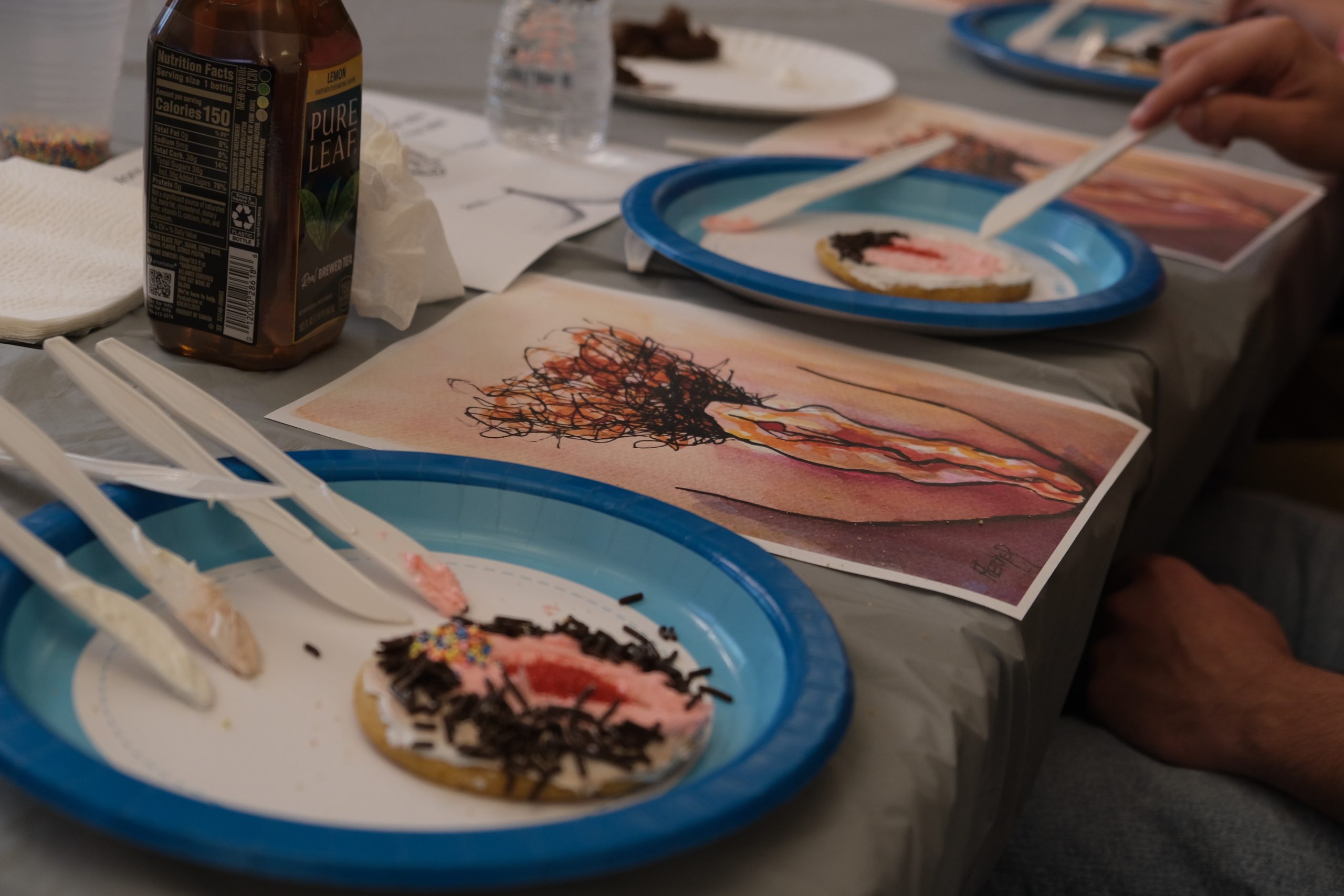 When one thinks of the female anatomy, it is often stigmatized with feelings of disgust or discomfort. That sentiment is what the "Design Your C**kie" event, created by Mother Nature's Gift and the Purple PEERiod Project, was made to combat.
The event was hosted on March 23rd and invited students at Hunter to come in and decorate  Insomnia cookies to look like vulvas. Attendees were given different colored icings, sprinkles, and more to try and make their creations as unique as possible. Each person was also given a free box of pads and reusable heating pads. 
"I think a lot of the students who attended did a really great job by decorating it to be realistic," said the president of Mother Nature's Gift Sanjana Ahmed. "I was really happy to see a lot of people mixing the colors that we gave them to make them like their own, like specific things."
Ahmed is a human bio major and junior who founded Mother Nature's Gift club. She says she came upon the company on social media and was impressed by its mission statement in destigmatizing periods while also providing feminine hygiene products for free. Ahmed contacted the company stating she'd love them to expand over to Hunter College, they agreed and made her a chairwoman.
She says she wanted to create an event that inspired conversation between students rather than just giving away free products. Ahmed decided to create the event, hoping that the lighthearted cookie decorating would also educate students on female sexual health. During the event, she also had a slideshow that taught students about the different kinds of vulvas and other information about female anatomy. 
"Today we talked about how everyone has a different vagina and how it's beautiful in its own way. We want to de-stigmatize the usage of the word vagina because it's a human part and no one should be embarrassed to say it, " said Undergraduate Student Government, or USG, member Shuhashini Khan.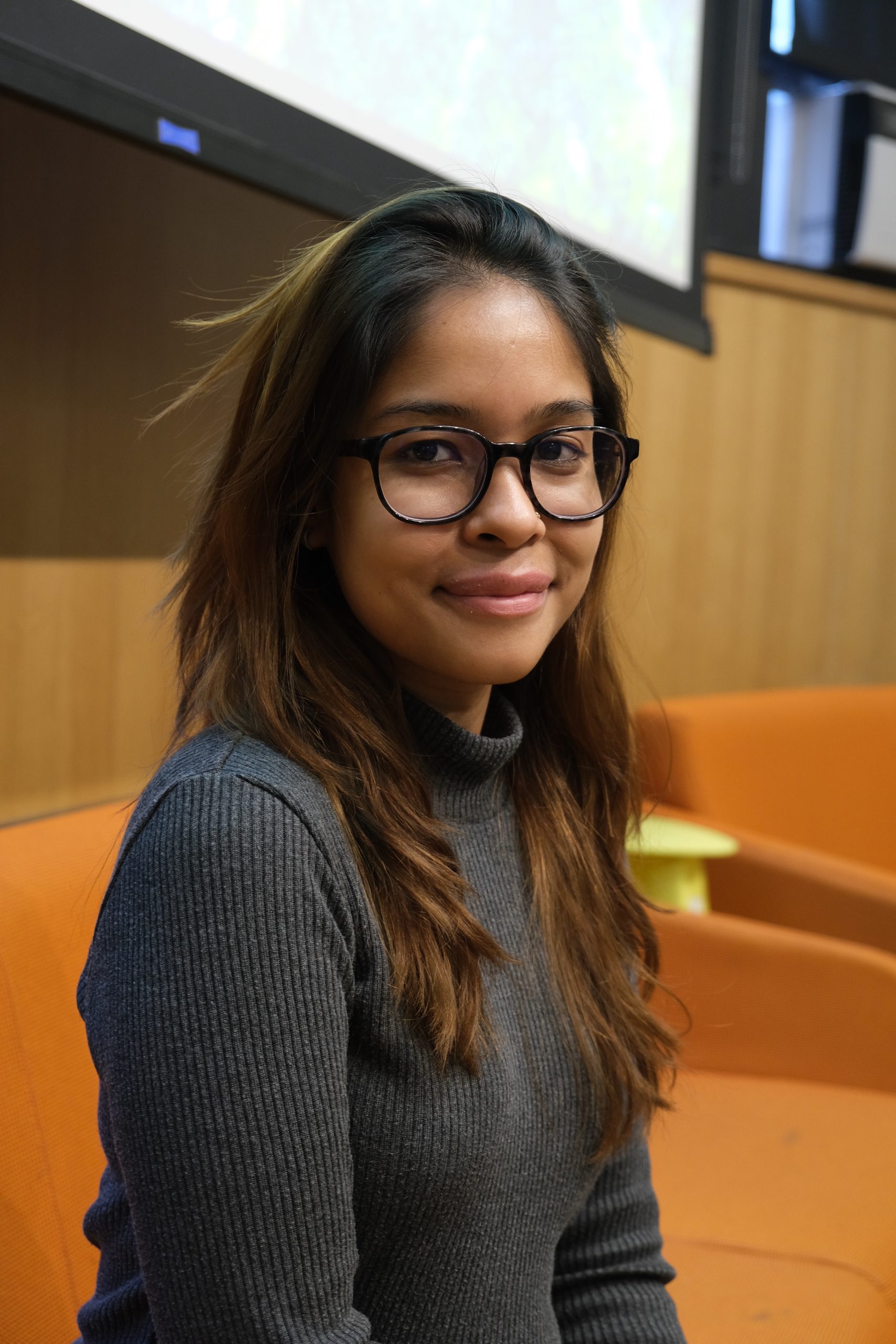 Khan is a biology major and senior who is the Student Welfare Commissioner at USG. As the commissioner, she oversees the Purple PEERiod Project, which like Mother Nature's Gift helps to provide free menstrual products on campus. 
The event was a collaboration between the two groups who felt it was important to create conversations relating to female sexual health in a fun and interesting way. Khan and Ahmed say the event was a raging success, with the RSVP form filling up within the hour it was up. 
"It was informative, especially with the slideshow where they showed all the different vulvas," said attendee Nathaniel Cleary. "I found that interesting because in society there's a set standard of what the vagina looks like."
Clearly and his friend Sally Camara are both freshmen who attended the event because they found the main event of decorating cookies to look like vulvas interesting. Both say they were pleasantly surprised at how educational it was. Camara says events like this should be offered more often on campus as most individuals are uneducated about what vulvas look like, "a lot of people don't have like a realistic idea of what it looks like, so it's important that people are educated on it." 
Overall, interesting events such as "Design Your C**kie" help Hunter students de-stigmatize female anatomy while also providing an educational yet fun environment to learn about oneself.