Over the past 14 months, Hunter student clubs held all types of events virtually from the typical game night, movie night to an East African vegan cooking class, a speed dating auction, a lantern festival and more.
"Being able to join a club is like a hallmark of people's experiences at Hunter because you find people who are exactly like you,"said Stacey Li, 21, president of the Taiwanese Student Association.
Club leaders emphasize the need of a strong social media presence and planning more interactive events in order to build a sense of community online with their members. They want to continue club collaborations with Hunter clubs and outside organizations once they return on campus.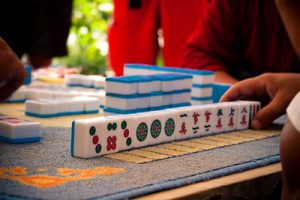 The Taiwanese Student Association lacked social media presence, on campus they hung up flyers to advertise events. This spring semester, they recruited a marketing manager, graphic designer and webmaster promoting events and resources available for students to educate themselves on anti-Asian racism.
"Being social during the pandemic has been our priority, we've built up our connections with other clubs. So those are going to sustain during in person events," said Li, who is looking forward to hosting food-related events, like giving out free bubble tea to Hunter students.
The Society of Bioethics & Medicine is one of the 18 Pre-health clubs at Hunter. Networking with other clubs would bring in students from diverse backgrounds because bioethics encompasses many things, such as global healthcare, mathematics, law and other topics.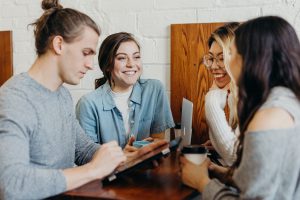 Jigme Dorji, vice president of the club says his main concern during the pandemic is to engage with members through their social media presence.
The club has a team of at least 10 writers and editors posting weekly blogs on its website. They reach roughly 60 readers per blog post. Their most popular post which focused on the presence of model myth minority on Asians and the effect of using racist slurs from President Donald Trump and the aftermath that it has on the Asian community, it reached over 120 readers.
Dorji says one thing he misses the most about in person events is giving out free food, people might come for the food but they stay after having much to stay on a topic of bioethics.
A newly chartered Pre-health club, Music is Medicine held their first general interest meeting a week before quarantine, not giving them much time to advertise their club. Performing at the New York Presbyterian/Weill Cornell for patients is limited due to COVID-19.
Junior Rummana Afrin, secretary of Music is Medicine says they've planned events like game night, trivia and a talent show to allow members to interact online. Once on campus, the club wants to collaborate with another music club at Hunter called Hear Your Song that volunteers at pediatric centers.
Afrin says she looks forward to members to practice together, form duets for upcoming performances once they're on campus.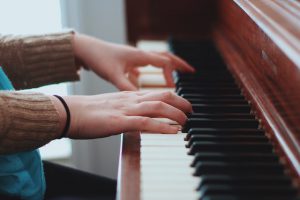 Elizabeth Lee, 20, secretary of K-pop club says the club used their budget to pay for a two session K-pop dance workshop with I Love Dance. The club's e-board plan events depending on members availability, 10-15 members actively attend their meetings.
Once back to in-person the club hopes to incorporate more dance but also continue to host game nights and movie socials as it brought members together during the pandemic.
"Being able to talk to someone, engage with them, to ask questions so they can feel more comfortable with who's talking to you,"said Dorji, vice president of a Hunter Pre-health club. "That is what I look forward to if we transition in person in the fall."