Hunter College students will not receive federal work-study aid this Fall 2020 semester due to the CUNY budget cuts.
Students say that not receiving assurance and a detailed plan regarding their future is critical to their progress this semester.
"I think it's incredibly unfair that not only did they temporarily remove work-study awards but that they didn't inform the students of it at all," said Zobaida Maria, 20, a former work-study student at Project Happy, a recreational Hunter College program for students with disabilities.
Maria emailed her supervisor to find out about her work-study status in May, but her supervisor said that she didn't know how it would work in the fall. Her emails to the financial aid department went unanswered. Last spring, she worked remotely and got paid from mid-March up until May.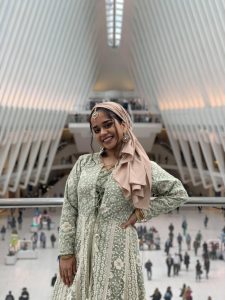 "My favorite part of the job was the little connections I made with the participants themselves. I once had a participant who made me a necklace, another gave me drawings to put up in my room, and one child even described a comic book they hoped to write in the future, in full detail, to me," said Maria.
As a disability counselor, Maria oversaw recreational activities with students who have varying mental or developmental disabilities. She would engage in activities such as art, basketball, dance, and frisbee. Maria said this work-study job meant a lot to her because it was what inspired her to study psychology and work with kids one day.
Around 700,000 students, or 1 in every 10 full-time, first-year undergraduates, receive federal work-study subsidies each year, according to Inside Higher ED.
With an annual cost of about $1 billion, the grants cover up to 75% of student employees' wages, typically working on campus 10 to 15 hours per week.
​As the unemployment rate climbs to its highest level since the Great Depression, more than 38 million Americans have filed new unemployment claims in the last three months.
In March, Congress passed the Coronavirus Aid, Relief, and Economic Security (CARES) Act, and it expanded unemployment insurance (UI) benefits eligibility to workers impacted by Covid-19, increasing the amount of assistance provided. 
The CARES Act ensured that many students who have lost jobs and income due to Covid-19 would be eligible for the same enhanced UI benefits as other workers.
Daffodil Dennis, the work-study coordinator at Hunter College, didn't respond to repeated requests for comment. 
"The work-study program needs to be more transparent with students because students depend on work-study to get by, and they should have notified us if we will not receive work-study aid," said Ariana Ahmed, 19, a sophomore at Hunter College, a former work-study student in the Anthropology Department.
Ahmed worked as an office assistant from January till March, when she got sent home because of the Covid-19 lockdown. She worked virtually and assumed that she would continue her work-study job this semester since she had a great relationship with her supervisor. However, she did not receive work-study aid this fall semester and was never informed about it.
"I've given up on having work-study this semester," said Ahmed.
After multiple attempts at contacting the Financial Aid Department, Ahmed said they responded by telling her that if she didn't receive FAFSA's allocation, it meant that she would not be receiving work-study this semester. She also contacted the work-study office about it and was told to sign up for the waitlist.
Ahmed, like many others, depended on work-study to pay for her school supplies and living expenses. While she was waiting for a response from the work-study department, she was also applying for internships.
"I've already secured three paid internships to make up for the money that work-study would've given me," said Ahmed who will be working with the League of Women Voters, Edward T Rogowsky Internship Program in Government and Public Affairs and the Census Bureau.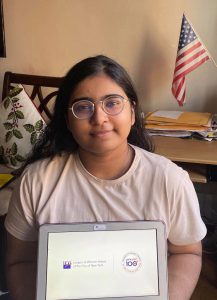 These internships have increased her interest in political science studies by exposing her to civic education and public policy making.
Her biggest lesson after losing her work-study job has been to be more frugal about spending money and only spending it on the things she really needs.
On the other hand, not all students had the same opportunities to have another job or internship.
"Since I expected that they would allow us to work remotely, I was very shocked," said Maria. "I wasn't able to secure a job and plan ahead, which made me feel uneasy."