One week before this semester's career fair took place online, Career Development Services hosted a workshop via Zoom to prepare students. Roughly 20 attendees joined with one question in mind: What is a virtual career fair?
Last month they and about 50 other students got to find out. By replacing face-to-face interactions with chat boxes, students met with employers online.
"It's great that we're able to share opportunities for students in these tough times," Keith Okrosy, the center's student career programs manager, said during the workshop. 
Originally scheduled for March 13, two days after CUNY announced the switch to distance-learning, roughly 80 employers were set to meet with students on campus at the school's Sportsplex. Leading up to the fair, some companies called out because of concerns with gathering in a large space. The virtual career fair ended up hosting roughly 20 companies for about 70 students.
About 500 students attended last semester's career fair, which featured hospital and social service employers. The virtual fair saw a limited variety of open positions, with a majority of organizations like CUNY Tutor Corps and Uncommon Schools seeking candidates for opportunities within education and teaching.
The change in participation reflected a slow-down in hiring and a drop in job postings, as more than 36 million Americans have filed for unemployment over the past two months. "We didn't have as many companies that came back," said Okrosy. "Students may not have been thinking about that sort of event right now."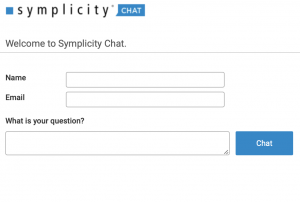 Students accessed the fair through their CareerHunter account. There, they could find a list of employers and positions, along with a short bio of the company. Students connected to employers through a chat box.
The move to an online career fair posed challenges for students.
Some companies had a chat box available, but a student could not tell if the employer was available to speak. A screen promoted students to come back later, but there was no information on wait times, or whether a representative was on the other side.
Leaving a lasting impression was also a challenge, as it is more difficult to communicate enthusiasm and personality without personal interactions. Okrosy provided tips for students to stand out despite the circumstances.
During the workshop to prepare students, he advised that they research companies prior to the event, draft questions and talking points, pose thoughtful questions and follow up with employers afterward. He said students could have prepared questions and talking points on hand during conversation with an employer. The fair was a success for some participants. 
"I did notice that there were some students getting interviews from the fair because they had the kind of experience the employer was looking for," he said. 
CDS will hold upcoming workshops for students, including "How To Rock A Virtual Career Fair," on May 14. Okrosy says these events will hopefully get students thinking about their professional development.
"Let students see there are opportunities that are out there that will get them excited, get them interested and get them applying," he said.