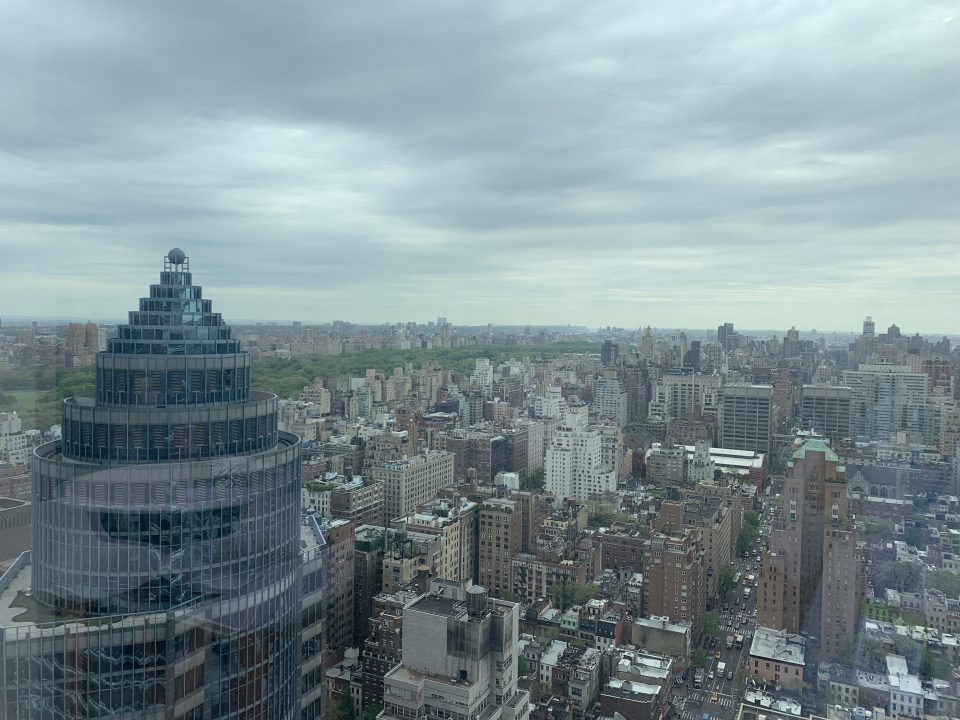 May 9 was no ordinary Thursday for a select few Hunter College journalism students. While waiting to begin a scheduled tour of Bloomberg's Midtown headquarters for their News Video class, students Orchida Harizaj, Melissa Lent and Grace Song were approached by journalist Madison Mills, reporting for Bloomberg's Twitter news network, @TicToc. The students were asked to answer questions about Facebook for a video to be featured on all of TicToc's social media platforms. The short video features five random New Yorkers and is centered on what the "perfect Facebook" looks like.
"At first I thought that the journalist was approaching us to tell us to get out, but it turns out she wanted to interview us." Harizaj,19, said. "It was really cool because she was doing a video on social media and my beat for Reporting and Writing 2 is social media, so I thought it was a cool coincidence."
In a little over a minute, one man and four women discussed their visions for the social network. All but one of them said that privacy is Facebook's biggest issue. Lent, 20, was the only one who did not mention privacy in the video.
'
"I wanted to talk a lot more about our role in privacy. I've actually been learning a lot about it this semester," she said. "As individuals we have more power than we think we do when it comes to our privacy and the way that we interact with platforms. Their privacy policies matter."
After being interviewed, the women joined their classmates for a tour of the Bloomberg building. The tour began at the sixth floor food court where students were invited to partake in free food and drinks. They were then led down a curved elevator which, when first built, was only the third to exist in the world. The fifth floor, the media floor, is where all of Bloomberg's programming is produced. The main lobby of the fifth floor houses a small "museum" showcasing the evolution of the famous Bloomberg Terminal. The terminal is a software patented by Bloomberg CEO Michael Bloomberg in 1981. The terminal is described by the Bloomberg website as "a modern icon of financial markets."
Students also spoke with recent University of Oklahoma graduate Alexandra Stratton, who discussed her path to Bloomberg and gave advice on how to get internships, produce quality work, and polish pre-existing work samples.
Watch the video here: https://www.facebook.com/tictoc/videos/668205933634529/UzpfSTEwMDAwMzEzNTU4NTc1MToyMTk1NzQzNDcwNTQwMTUx/