Fencing, basketball, swimming and wrestling are all in the line-up for this week's homecoming, and Spirit Week kicked off Monday with activities and events designed by the Office of Student Activities to celebrate student-athletes and show some Hunter Hawk Pride.
Students were encouraged to wear the jersey of their favorite team on Monday, and Tuesday held two events that students could participate in: "Twin Tuesday" and "Selfie Day" – a picture with a current student-athlete or a picture with the Hawk Nest sign on the B2 level in the West.
Today is "Workout Wednesday" and "Meme Day." To participate students should attend a group fitness class or recreation, take a picture of it and tag the Hunter Athletics page. "Meme Day" encourages students to dress like their favorite popular meme.
Thursday is set to hold "Hawk Thursday" and "Cosplay Day." "Hawk Thursday" includes a scavenger hunt where teams will spend two hours collecting items. Participants should meet in the B2 level of the West Building at 12:45 p.m. and should return all the items collected to their assigned tables. "Cosplay Day" encourages students to dress as a superhero or villain from a movie or television show.
Homecoming takes place on Friday, where there will be games for students to watch all day in the Hunter Sportsplex, B4 gymnasium and the North Pool. The day will begin at 3:30 p.m. where the men's wrestling team will face Mount Saint Vincent. At 5:30 p.m., Hunter women's basketball will face Baruch College while at 6 p.m. the women's swimming team will face John Jay College.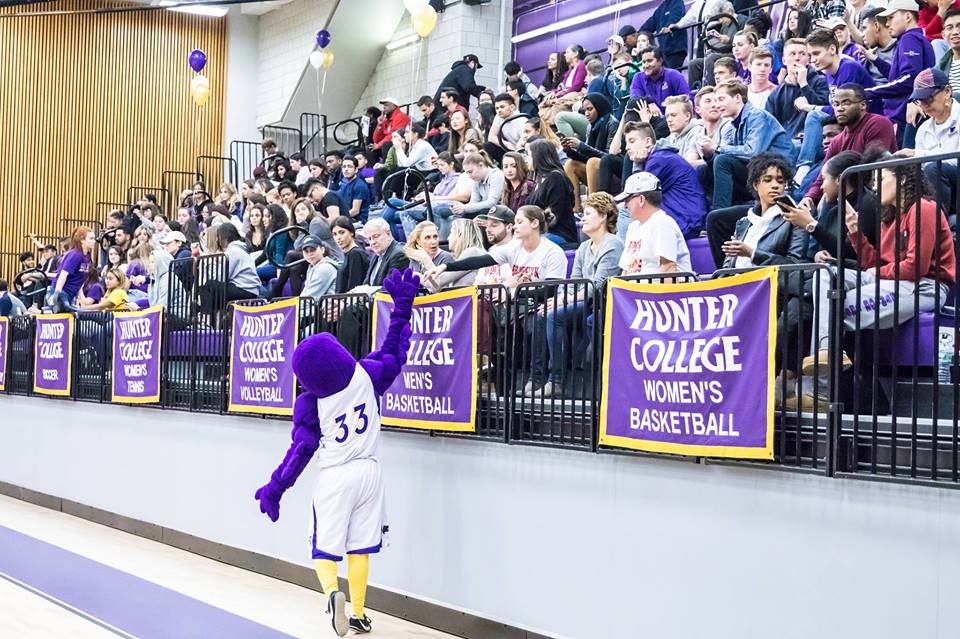 There is an alumni vs. faculty/staff basketball game in between the Hunter men's and women's basketball game.
The day of games will top off with Hunter men's and women's fencing facing Army at 7 p.m. and Hunter men's basketball facing Baruch College at 8:30 p.m. There will be a pep rally in the lobby of the West Building from 4 p.m. to 6:30 p.m. and an alumni reception from 5 p.m. to 8 p.m. in the Fencing Room. For students to participate in "Homecoming," they should show up with their purple and gold Hunter gear.
The office is also offering a chance to win prizes. If students attend three athletic events during homecoming, they are elligible to win a vintage athletic item. Students also have the chance to receive a prize and two vintage athletic items if they participate in all Spirit Week days and attend three athletic events during homecoming. On each day, students must post on Instagram using the hashtag #seizetheprey and tag the OSA and Hunter Athletics Instagram page.