After dozens of complaints and sightings from students last spring, it seems the bedbug situation has maybe been – ahem – put to bed.
This fall, exterminators were called in to treat upholstery and carpets, including the most recent visit on Sept. 28, following the report of a possible sighting in the library, according to a spokesperson.
"Hunter College takes the reporting of pests very seriously," the spokesperson added. "Although no evidence of a problem was found, we nonetheless completed a thorough steam cleaning and treatment with eco-friendly products within 24 hours."
Last semester there was a huge wave of bedbug complaints popping up on social media from students — many of which included video and photographic evidence of the existence of bedbugs on campus.
One student, who requested to remain anonymous, shared this story: "I was taking a nap on the couches on the sixth-floor library. After a solid hour, I woke up to my alarm and to my surprise there was a bed bug crawling fast towards my arm. I immediately got up and took out the napkins I keep in the side pocket of my bag and killed it. I reported it, filled out a statement."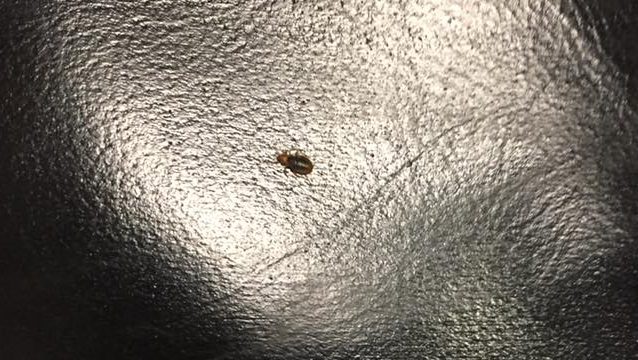 Despite the college's efforts, some students still maintain the existence of bedbugs on campus. Hunter Undergraduate Student Government president Intzar Singh said he is still getting complaints from students.
"Hopefully, you know, the complaints die down," Singh said. "And if not, then now we need to have a sit down with them again to say, 'Ok, I'm sure you guys tried to implement a thing, but now you guys need a better procedure than this. Maybe instead of bi-weekly, it needs to be weekly, because this is not working out.'"