It's the place students met to plan protests against tuition hikes in the '90s. It holds archives documenting the rich history and culture of Puerto Rican struggles with colonization and migration. It's the only university-based research institute devoted to the academic study of the Puerto Rican experience in the United States. And on June 31, the long time director, Edwin Melendez, steps down leaving The Centro of Puerto Rican Studies understaffed.
At a forum held last month, Blanca Vazquez, coordinating committee member for Save Centro Coalition, said that it was after Melendez announced his departure that the community found out that El Centro was facing institutional neglect.
"We found out that the librarian position was empty for three years, which was unheard of," said Vazquez. "The Centro Library and Archives is a treasure, not to have a seated librarian is unforgivable." Senior Archivist Pedro Juan Hernandez retiring in March, there are three positions vacant that directly affected the leadership of El Centro.
"There is a three year chief librarian salary that has gone used,"says Vasquez. She submitted a FOIA request to access El Centro's budget from the last 15 years.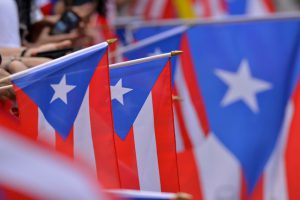 Director Edwin Melendez says in an email to the Athenian that Alberto Hernandez retired as chief librarian about three years ago, and no search is ongoing currently to replace that position. Considering that Centro has five Research Associate positions, since last August 2020, Centro has two Research Associate vacancies, and one since January 2021.
According to a spokesperson, Hunter College initiated a number of new searches to fill vacancies in both the research and archive departments of El Centro. A national search for a permanent director will be undertaken by an inclusive committee with extensive stakeholder consultation. "El Centro, The Center for Puerto Rican Studies at Hunter/CUNY, is an important and treasured institution and our commitment to its future is unwavering,"said a spokesperson in an email to the Athenian. "Not only is El Centro's future not at risk, but we are adding staff and planning new programs and initiatives."
President Jennifer J. Raab appointed Professor Yarimar Bonilla as interim director of El Centro, effective July 1. Bonilla wrote a statement on her website on accepting the directorship of El Centro. "Although one would wish for the first woman to run the Centro to arrive in a different context, a hurried search in the midst of a pandemic, a budgeting crisis, and a hiring freeze at CUNY serves no one," she wrote for the statement posted on her website "Most importantly, I will be working with the administration to fill vacant lines and restore resources and support that Centro has lost over the years."
As incoming interim director Bonilla says she has yet to receive her budget allocation and can't confirm that El Centro is being defunded as the coalition claims. "There have been certain cuts this year, that CUNY in the wake of the pandemic cut contracts of college assistants," she said on a phone call interview. " All I've been told from the administration is that Centro is still a main priority for CUNY and for Hunter College and I've already gotten two research positions and an archival position that are open, so from what I could see there is support."
Hunter alumni Ricardo Gabriel was one of the people who wondered what would happen to El Centro after Melendez stepped down. Gabriel says he joined a call for a general meeting for anyone who was interested in protecting El Centro. He kept in touch with the founders of the Save Centro coalition and joined as a member. He also briefly worked at El Centro as a research assistant. "The coalition is advocating for a number of things. The Center for Puerto Rican Studies has received some budget cuts over the years. They are demanding financial cuts that were made to El Centro be restored," says Gabriel.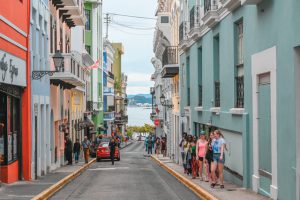 Another major issue is that the director of the Library and Archives position has been vacant for about three years. "The Library and Archives is the heart of the Centro for Puerto Rican studies, that's where all of the old archival materials are, that's where the books are held, is where researchers and students go to do their work," says Gabriel. "And so it's very important that those resources are maintained and protected and updated.There have been a couple searches, so I understand, but for reasons that are unclear, no one has been hired".
Raab did not respond to a request to comment on the previous searches for hiring staff.
The Africana and Puerto Rican studies research center is located on the 14 floor of the West Building and The Centro Library and Archives is at The Lois V. and Samuel J. Silberman School of Social Work.